The American Strategic Research Center RAND has published the results of its study of the dependence of the combat capabilities of an aircraft carrier on its size and cost.
Warspot
with a link to the resource scout.com.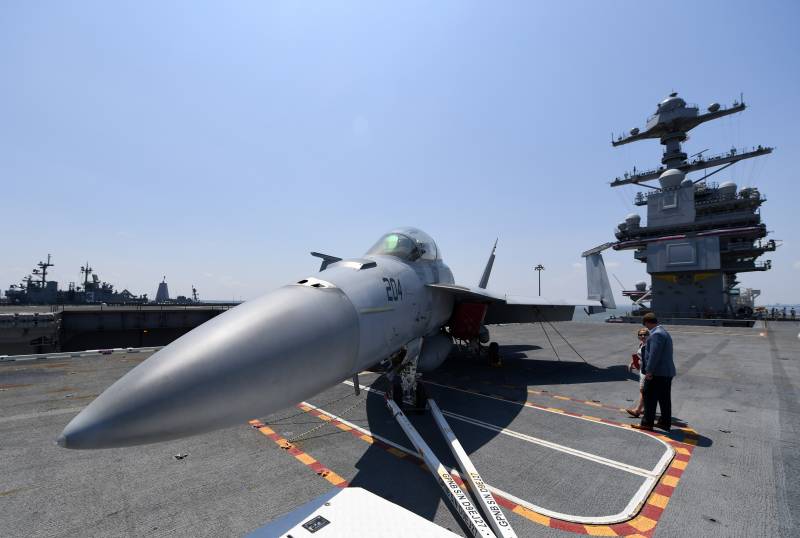 The research was commissioned by the Pentagon, whose command decided to test "how much the development strategy of the Navy and the Marine Corps is justified in terms of costs," vitality "and projected force."
It is noted that "the ships that are already part of the American
fleet
, as well as concepts in the form of aircraft carriers of the "middle" and "mini" classes. "
The researchers divided the aircraft carriers on the 4 conditional class:
- CVN 8X - the prototype served as aircraft carriers of the type Gerald R. Ford, having a displacement of order 100 000 t;
- CVN LX - the concept of an aircraft carrier with a displacement of 70 000 t. Such a ship will cost the fleet cheaper, but will be more limited in size of the wing, as well as the supply of fuel and ammunition for it;
- CV LX - aircraft carrier concept with a 40 000 ton displacement. The prototype was an UDC of the America type. In comparison, considered the version of the aircraft carrier with a nuclear power plant;
- CV EX - the concept of a light aircraft carrier with a displacement of 20 000 t.
According to the results of the research, analysts reported that "now and in the foreseeable future, the variant of the aircraft carrier CVN 8X (Gerald R. Ford) is optimal." The 100 000 ton displacement ship "is capable of carrying and maintaining the combat readiness of 80 combat aircraft, which is sufficient to project force according to US military doctrine."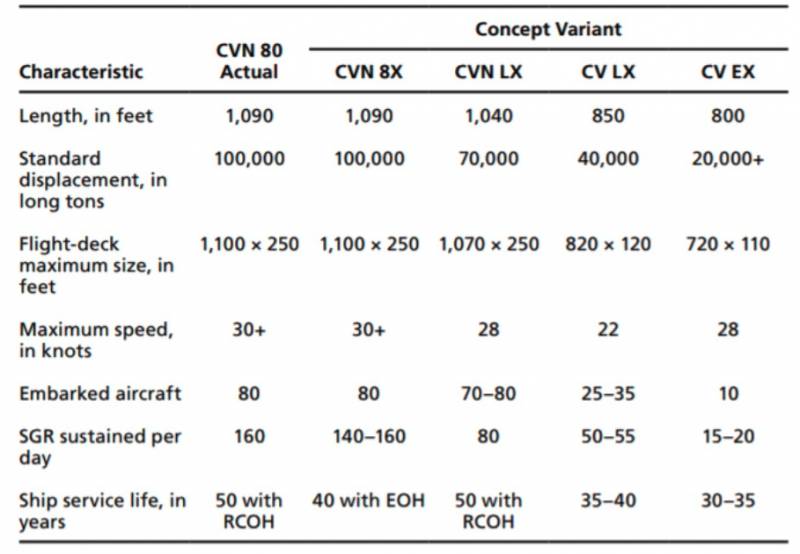 At the same time, savings in choosing aircraft carriers of the CVN LX class (70 000 t) will not be justified due to their limited capabilities.
And the CV LX and CV EX formats are generally considered not practical and do not meet the requirements of the current military doctrine. They are more dependent on supply ships and require a different approach to the formation of aircraft carrier groups.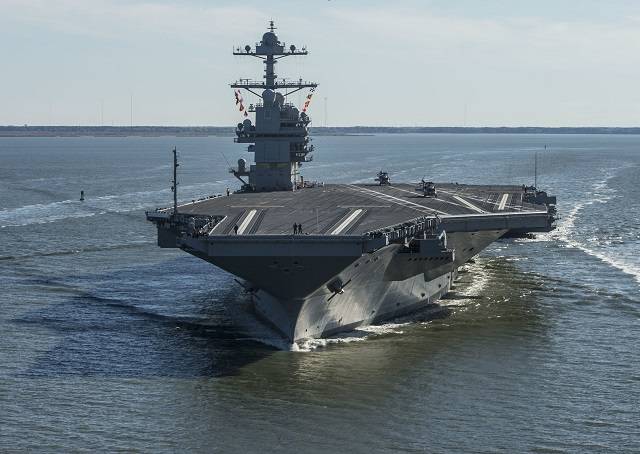 USS Gerald R. Ford.