The government of India approved the allocation of 2,2 billion rupees (33,6 million dollars) to equip the infrastructure at the Air Force base in the north of the country to accommodate the first of two squadrons of Rafale fighter jets ordered in France.
As reported by Jane's Defense Weekly, citing official sources, the Air Force plans to build shelters for aircraft, hangars, as well as service workshops based on Ambala (218 km north of New Delhi) for aircraft, the first of which should arrive in September 2019 of the year.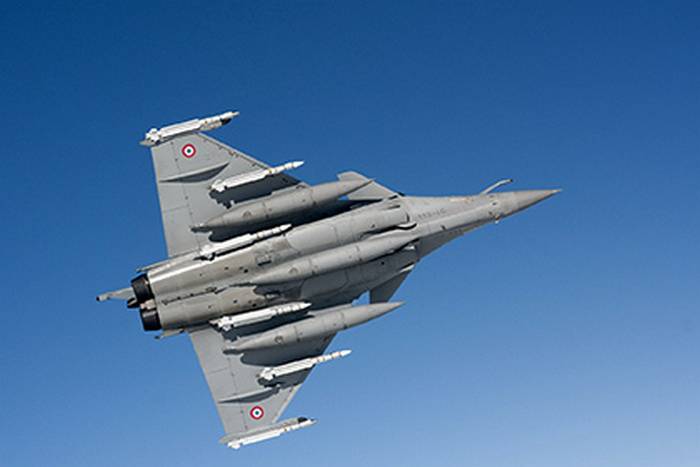 Ambala, located in 200 km from the Pakistani border, is the best place to accommodate Rafale, since fighters from this base can quickly carry out interception of potentially dangerous planes of Pakistan Air Force.
Currently, two squadrons of the Jaguar aircraft and one squadron of MiG-21 fighters are stationed at the base.
The Indian Air Force is also upgrading the Hashimara base in eastern India for the second squadron of Rafale, which will cover the border with China.
It is planned that both bases will be equipped with simulators for training pilots of Rafale fighters (now a group of pilots of the Indian Air Force in 10 is being trained at the Dassault facility in France).
The supply contract for the Indian Air Force 36 fighter jets "Rafale" was signed with Dassault Aviation in September 2016. The cost of the agreement is estimated at 7,87 billion dollars (8,82 billion dollars). From 36 airplanes, made in the appropriate configuration of the Indian Air Force configuration, 28 units will be delivered in single version and 8 units. - in double.
Deliveries of "Rafale" should begin in September 2019, and will be fully completed by the middle of 2022, transmits
TSAMTO
.