The Russian national team performs at the third WorldSkills championship of professional skill. The prestigious tournament, identifying the best professionals in their field, is being held this year in Abu Dhabi. One of the stages of the main tournament includes the so-called presentation competitions, which were made by members of the Russian national team aged from 14 to 16 years.
Russian schoolchildren were able to win three higher awards. The Russian guys excelled in the tournament in mobile robotics, electrical installation and graphic design.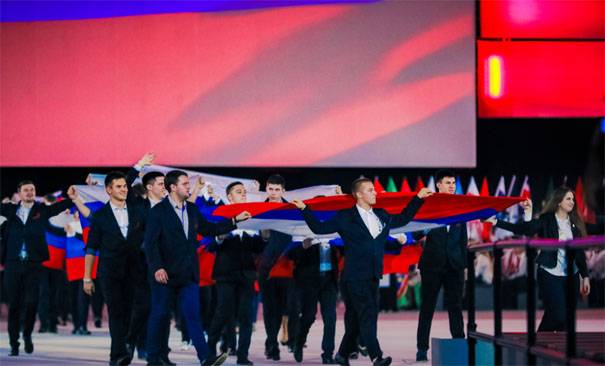 The Russians note a significantly higher complexity of the tasks of the world championship in comparison with the domestic tournament, as well as the WorldSkills tournament of the European level.
The names of our winners are:
Daria Fradkina (St. Petersburg) - 1-place in the competence of "Graphic Design".Sophia Gorpenko and Roman Magonov (Republic of Tatarstan) - 1-place in the competence of "Mobile Robotics".Maxim Alzhanov and Daniil Kalinin (Chelyabinsk) - 1-place in the competence of "Electrical work."
In total, more than 1,3 thousand applicants from 77 countries take part in the tournament.
Today will be the closing ceremony of the WorldSkills World Professional Skills Championship. In 2019, the tournament will take Kazan.