In order to determine the military merit of the personnel of the Special Operations Forces during special operations, the conduct of special reconnaissance in the enemy's rear, the Chief of the General Staff, the Commander-in-Chief of the Armed Forces of Ukraine, introduced the insignia of the Commander of the Special Operations Forces portal
Ukrainian Military Pages
.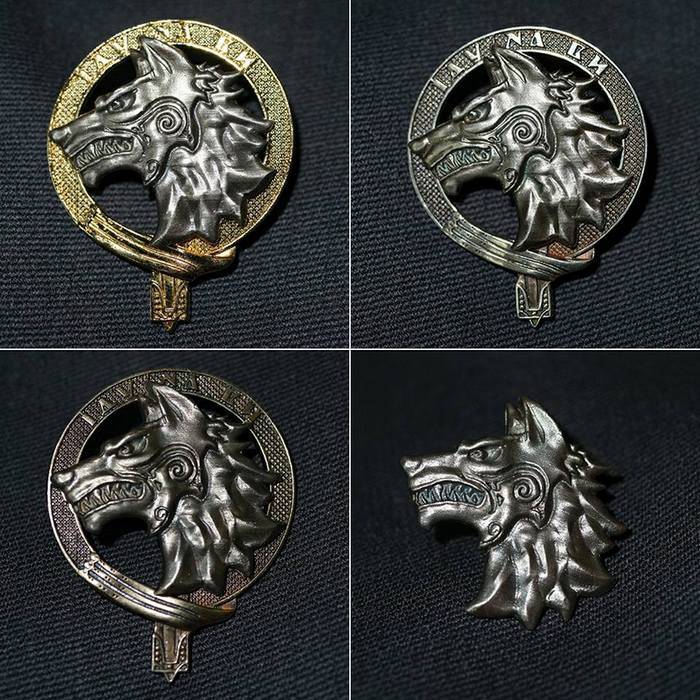 The badge has a 4 degree and is awarded to them:
Award I degree (Vozhak) - for personal successful performance of combat missions in the enemy's rear and direct participation in the destroyed manpower and equipment of the enemy.
The award of the II degree (VURDALAK) - direct participation in the conduct of special actions and conducting special intelligence.
Third Degree Award (WOLF) - for high performance in the service, initiative and courage during the performance of service (combat) tasks, personal contribution to the success of special operations of the Armed Forces of Ukraine.
Insignia of the IV degree - military personnel of the Special Operations Forces successfully completed the qualification course (Q-COURSE).
The hero of Ukraine, Major General Igor Gordiychuk, was awarded the first award with the distinction "Going to You" (VoZHAK).