The only manufacturer of tracks for heavy armored vehicles in Russia has launched new testing equipment
tanks
. According to the press service of the government of the Omsk region, the installation was made specifically for the Omsktransmash plant and will improve the quality of heavy domestic armored vehicles.
The new installation allows you to expand the range and range of tested parts in accordance with the requirements of GOST and is necessary to control the quality of parts in the production of modern tanks. Testing equipment developed in the city of Armavir and manufactured in a single copy on the basis of mass-produced installations instead of an outdated testing machine
- said the press service.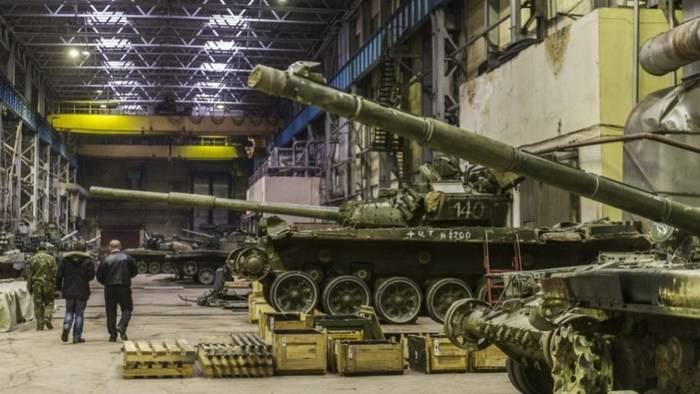 The new equipment installed at the plant of transport engineering "Omsktransmash" will make it easier to armored vehicles and maintain its characteristics. Now the operator can not only observe the process, but also capture data using digital technology.
The old 1976 equipment of the year of production was worn out, and the lack of spare parts made it difficult to repair and required the constant presence of a repairman and an electrician. New installation is easily controlled by one person. In addition, it is more efficient, easy to manage and takes up less space. A significant advantage is that it is assembled from Russian components and is in no way inferior to foreign analogues, and in terms of maintainability is many times better than them
- quotes the press service of the regional government of the first deputy chief engineer of the plant Omsktransmash Sergey Shvadchina.
Omsk Transport Engineering Plant is an enterprise that has a closed technological cycle of tank production. In Soviet and post-Soviet years, the plant was known as a manufacturer of the main battle tanks of the T-80 and T-80U army. With the entry into the Uralvagonzavod holding there, the T-55AM, T-72 were being upgraded, and now they are re-equipping their own production tanks. In the line of special equipment - heavy fighting flamethrower systems, floating tracked conveyor, special fire engines, bridge mechanized complexes, bridge laying and other equipment, reports
TASS
.