Messages about the next phase of joint maneuvers of the Moldovan armed forces with a NATO contingent come from Moldova. The maneuvers began on October 1 and ended only on November 4 - at the military base of the Moldovan army in the city of Bulboaca. These are Joint Combined Exchange Training - JCET-2017. The contingent of "guests" will be represented by military personnel of the American and Romanian special units.
It is reported that the Americans and Romanians will be engaged in training Moldovan special forces. In particular, skills of landing (parachute jumping) and firing of various types will be practiced.
weapons
.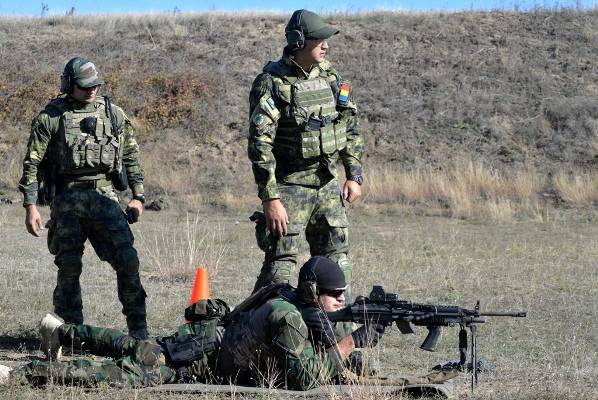 The commander of the battalion of the Moldavian special forces, Lieutenant Colonel Ion Ozhog, stated that the main goal of this kind of training is to gain experience by the Moldovan soldiers.
This is the third Moldovan-NATO exercise on the territory of the Republic of Moldova since the beginning of the year. The president of the republic, Igor Dodon, notes that all these maneuvers are contrary to the Moldovan constitution, since it defines the status of Moldova as a militarily neutral state. The same Igor Dodon called violation of the law and the order of the Supreme Commander (and the Supreme Commander by law is the president of the country) sending Moldovan troops to participate in joint exercises with NATO on the territory of Ukraine.
It should be noted that since 1994, Moldova has been cooperating with the North Atlantic military bloc under a partnership program.