Fighter F-35, recently entered service with the Israeli Air Force was damaged after a collision with two birds, the plane will return to service in a few days, reports
RIA News
Post army press service.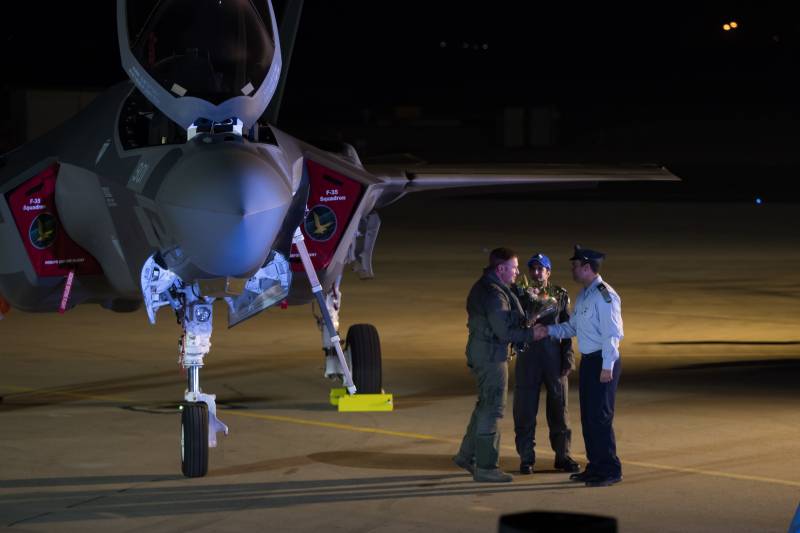 "When preparing the F-35 for normal landing ... minor damage was found after the collision of two birds with an airplane," the military said in response to the agency's request.
The plane landed safely at the base and was sent for maintenance, as is usually the case in such situations. The plane will be back in operation in the next few days,
added to the press service.
Recall, Israel has ordered 50 X-NUMX F-5 fighters in the USA and has already received seven of them. He remains the sole owner of fifth-generation cars in the Middle East. In the Israeli Air Force fighter received the name "Adir", that is, "Mighty" (translated from Hebrew).
It is planned to bring the aircraft to a state of combat readiness by the end of this year, although some foreign publications have already attributed to them participation in military operations, including in Syria.