Siberian Research Institute
aviation
(SibNIA) them. Chaplygina signed an agreement with MIAT Mongolian Airlines to remotorize Mongolian An-2 aircraft and upgrade them to TVS-2MS, reports
bmpd
with reference to the resource ato.ru.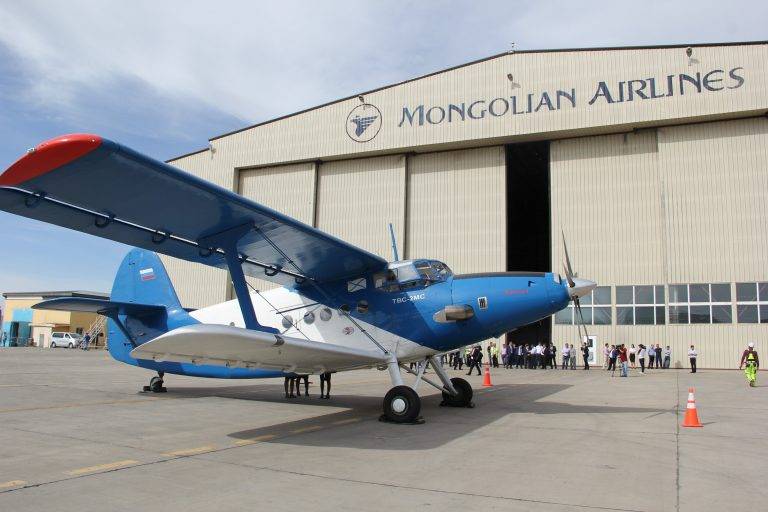 Modernized aircraft TVS-2MS during a demonstration of the Mongolian airline MIAT Mongolian Airlines.
The director of the institute, Vladimir Barsuk, expressed the hope that the first Mongolian TVS-2MS would rise into the air by the end of the current year.
According to him, "the work within the framework of the joint project has already begun: technological maps are being drawn up, accreditation is being issued." It is planned to repair more than 20 aircraft.
The director said that "while the work is being organized jointly with MIAT, in the future the Mongolian side will choose another enterprise, on the basis of which they will repair aircraft". This enterprise will be accredited as a repair base for An-2 and TVS-2MS.
It is reported that the plans of SibNIA to adjust the modernization of the Mongolian An-2 became known in May of this year, when TVS-2MS were brought to carry out demonstration flights to Mongolia. Then it was noted that the modernized aircraft will be used "in agriculture, mining, air ambulance and other areas of the national economy."
Operation An-2 in Mongolia completely stopped due to the fact that they fly on gasoline. The TVS-2MS uses Honeywell TPE331 turboprop engines.