Ukrainian portal
"To lead. Ukraine"
writes that the deputies of the Verkhovna Rada of Ukraine are afraid of going to the service of the VRU building. These fears are connected with the fact that radicals from a crowd of protesters attacked several Ukrainian people's deputies.
In order not to be recognized, some deputies use means of "disguise". For this use wigs and false mustache. From the narrative of the deputy VRU Sergei Kaplin about another people's deputy - Oleg Lyashko:
And what, you did not know? His guards instigated, he arrived in another car disguised, no one recognized him. They use wigs, false mustaches, even eyebrows. Many deputies have increased their personal security, now moving with
weapons
.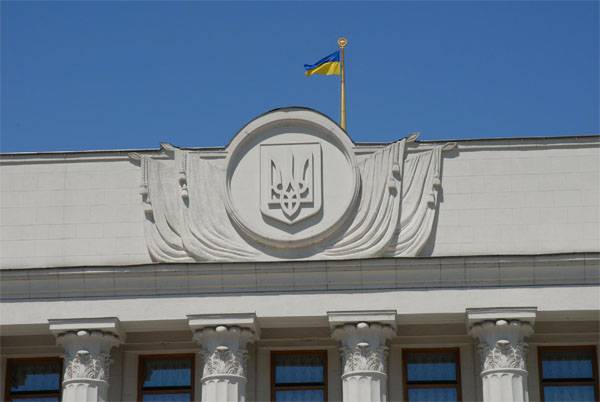 The statement of one of the assistants of the Verkhovna Rada deputy is given:
No one wants to get an egg into it or some inadequate would begin to swing their legs, and all this would be filmed on camera. Therefore, all ordered to use underground tunnels. There is nothing special about them. But no one gets there without a certificate; there is a guard standing there and checking documents. So under the ground you can go to the streets Grushevskogo, Sadovaya, Shelkovichnuyu.
Against this background, it became known that the VRU adopted a law on medical reform. On the basis of this law, the state will allocate UAH 370 per year (slightly more than 800 rubles) for each Ukrainian citizen. And with this money he will be able to receive the "necessary treatment", as well as to carry out calls for ambulance. What will happen if an individual citizen needs treatment that will cost more than this amount, the government cannot explain properly. Experts say that all services, the cost of which the above amount, will be paid for Ukrainians.