Damascus and its supporting forces hampered American efforts to free Raqqa, reports
RIA News
statement by White House spokesperson Sarah Sanders.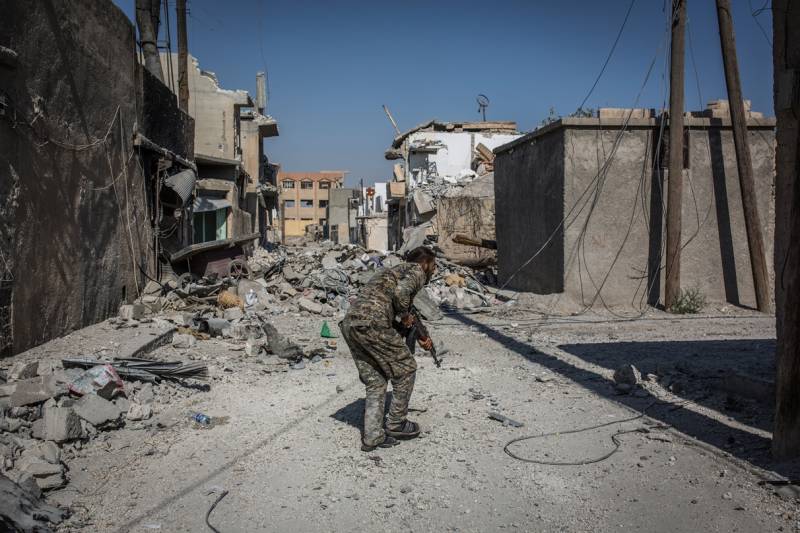 When the coalition and partner forces surrounded them (the terrorists), the Igilovs (militants of the banned group in the Russian Federation IG) used citizens as human shields and killed those who tried to escape,
Saunders said at the briefing.
According to her, the United States "is committed to stabilizing the situation in the regions liberated in Syria."
Unfortunately, the Syrian regime and those who support it have hampered efforts to free Raqqi. Instead of focusing on the fight against ISIS, the regime supporting forces attacked our partners and tried to prevent the attempts of the liberation of the Syrian people,
A representative of the US administration said.
She noted that "the release of Raqqi will mark a new phase in the Syrian conflict," and the United States "will continue to strive for de-escalation of violence" in the SAR.
Earlier it was reported that the SDF detachments, which are supported by the United States, took control of Raqqah and are conducting an operation to clean up the area from militants and demining in the city.