On Wednesday, the State Department issued a new warning for US citizens about the danger of traveling to Syria, in which he accused "Russian and / or Syrian forces" of air strikes in Idlib, civilians becoming victims, reports
RIA News
.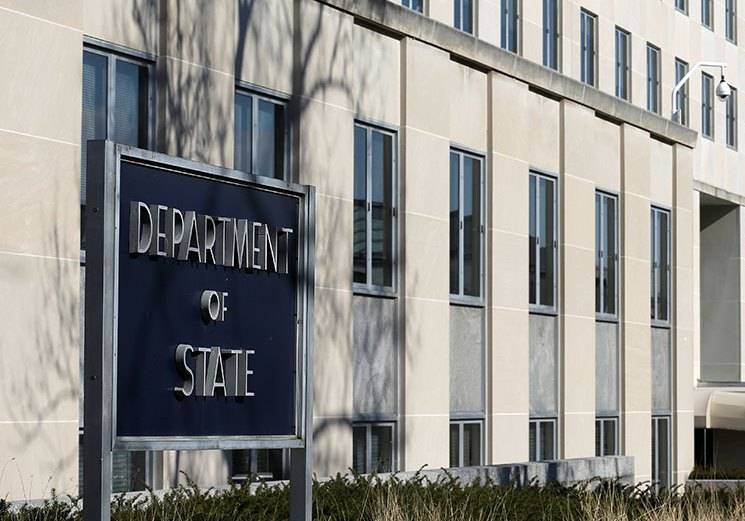 The Syrian government has shown reluctance to abide by the ceasefire agreements in Eastern Ghouta, Homs and Idlib. In addition, Russian and / or Syrian forces continue to carry out air strikes in the province of Idlib, which recently led to dozens of civilian casualties and deaths of medical personnel,
said in a statement.
Also, according to the State Department, "in Idlib there is a terrorist group" Hyatt Tahrir ash-Sham "associated with" Dzhebhat an-Nusroy "(the group is banned in the Russian Federation), which uses
weapon
to commit terrorist attacks. "
In addition, the Syrian government and its allies "continue to prohibit the delivery of humanitarian aid to besieged areas, leading to serious food shortages," the agency added.
The State Department does not provide any evidence of the stated "facts".
Moscow has previously repeatedly denied allegations of striking civilians in Syria. According to the Ministry of Defense of the Russian Federation, from the zone of the "Idlib" de-escalation, the formation of "al-Nusra" from 19 September attempted to attack the positions of government forces north and northeast of Hama. The attack was stopped, the terrorists were thrown back to their original position, more than 2's thousands of militants were destroyed.