According to a US Department of Defense report, the F-200 Lightning II fifth-generation F-35 5 airplanes in the US military are now less finished. At the same time, due to budget cuts, it is not possible to modernize them to a state sufficient to participate in hostilities, reports
National Interest
Currently, the X-NUMX F-108A aircraft belonging to the Air Force and the 35 F-81B and F-35C aircraft (they were acquired by the Navy and Marine Corps) are not ready for combat use. Judging by their real capabilities, these nearly two hundred aircraft are only suitable for airshows and training missions.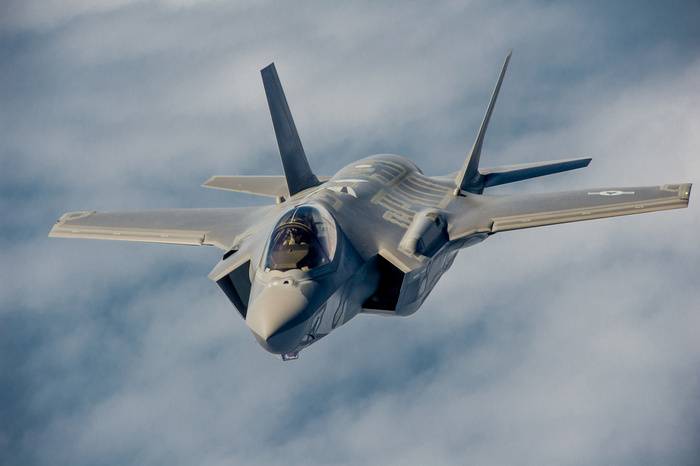 The root of these problems is the simultaneous and parallel purchase of aircraft for the Air Force, Navy, and Marine Corps, which are not yet ready for mass production. The development of three different versions at once did not reduce costs as expected, but rather inflated them. In addition, this whole process took a lot of time - the first flight of the F-35 made in 2000 year, and testing the latest version of the software Block 3F is still ongoing.
In order to deliver the aircraft to the troops as early as possible, the Pentagon and Lockheed Martin decided to modernize them in the process of creation and production, which led to the fact that the 200 aircraft are very far from the latest version of the Block. 3F. Most of them are based on the Block 2B standard, two levels below the final, and there are more than 213 software and hardware differences between them.
Upgrading these aircraft to the possibility of participating in hostilities will cost the US military budget an additional 39 billion dollars. Therefore, at present, a proposal is being considered to leave these aircraft in the same status, not ready for real combat, but to upgrade sometime later, when time comes from the manufacturer's company, and the required money.