Despite the tensions between the governments of the United States and the Russian Federation, the two countries continue to fruitfully cooperate in preserving the memory of servicemen and searching for information about prisoners of war and missing persons, reports
RIA News
Statement by the Head of the Directorate of the Ministry of Defense of the Russian Federation for the perpetuation of the memory of those killed in defending the Fatherland Vladimir Popov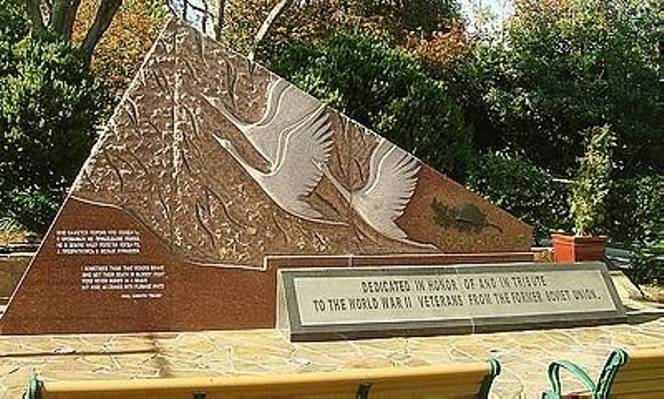 Monument to Soviet soldiers in the city of West Hollywood, California, USA.
We are out of politics ... There are no obstacles in our direct work with the American POW Commission. They are doing everything possible and even impossible to ensure that these thoughts move forward,
told Popov to reporters.
According to him, at present, the two parties "are working within the framework of the bilateral commission to create monuments to the feat of the Soviet pilots who overtook the Catalina amphibious aircraft during the Great Patriotic War."
One of them must be installed in the USA in Elizabeth City.
By the end of December, the campsite (park) will be completed, where a monument will be erected,
explained Popov.
Also, "there is an idea of ​​a parallel installation of a similar monument in Norway," he added.
This time, representatives of the Ministry of Defense arrived in the US capital to discuss the details of the upcoming 21 plenary session of the commission, which will be held in Moscow from 7 to 9 in November.
Speaking earlier at the Russian Cultural Center in Washington after the consultations, Popov said that "useful consultations were held, an exchange of views was held on the eve of our November meeting, the agenda was fully planned by day and time, the main issues to be considered."
As Fern Uingush, deputy director of the United States Department of Defense for POWs and Missing People, noted, the work with the Russian side is pleasant and honorable and "despite the friction between our countries, we manage to carry out such wonderful projects".