The Investigation Committee and the FSB suspect the acting. Andrei Nechayev, head of the FKU NPO Spetstekhnika and Spetsvyaz (STiS) of the Ministry of Internal Affairs of Russia in large-scale abuses in creating the Information System of the Ministry's activities, questions may also arise to the Deputy Minister Alexander Makhonov, reports
Kommersant
.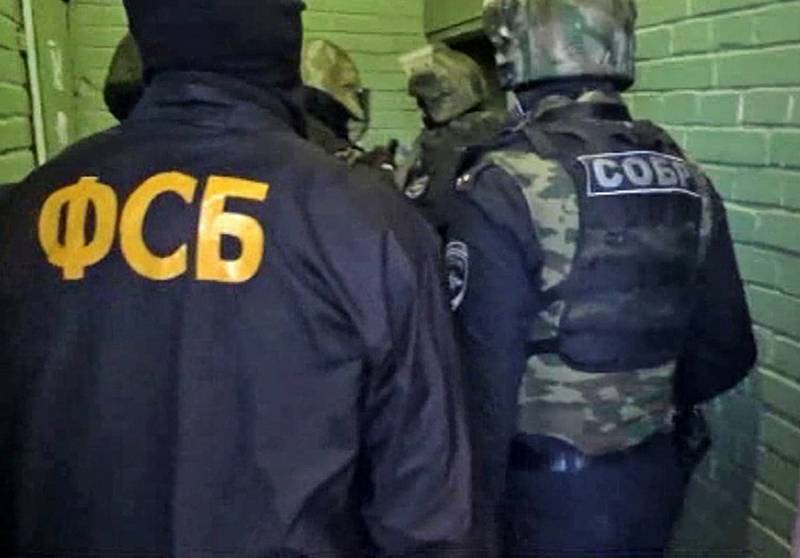 According to newspaper sources, Nechaev was detained by FSB officers at the Interpolitex-2017 exhibition, where he was to speak about the latest achievements of the departmental enterprise in the field of developing the equipment of the internal affairs bodies with modern technical means.
In particular, STiS is engaged in the creation and implementation of special technical means, including means of individual armor protection, special weapons, operational and forensic technology, communications and special transport.
"In the evening, the detainee was interrogated in the TFR SSU - the investigator issued a decision on the involvement of the acting Chief of the STiS as a suspect in a criminal case of abuse of authority, which resulted in serious consequences (Part 3 Art. 285 of the RF Criminal Code). Last night, at the request of the investigation, the Basmanny District Court arrested Andrei Nechayev for two months, "the article says.
According to the newspaper, the abuse, which is imputed to Nechaev, is "connected with the Information System of the Ministry of Internal Affairs - a departmental software and hardware complex that includes several subsystems and programs, for example, an economic security program for GUEB and a PC." Several government contracts were concluded for their creation, estimated at more than 1,5 billion rubles.
However, the sources noted, "the partners of the ministry could not meet the deadlines, but all the work was paid for, otherwise at the end of the year the unspent millions would have to be returned to the budget." According to the law enforcement officers, Nechaev and "other unidentified persons", including, received major kickbacks from contractors.
During the investigation, questions could also arise to the Deputy Interior Minister Alexander Makhonov, through whose patronage Nechaev was admitted to the STiS. From 2012 to 2015, Makhonov headed the Department of Information Technology, Communication and Information Protection of the Ministry of Internal Affairs and was the direct curator of the FKU NPO Special Equipment and Special Communication.