The head of the Iraqi government, Haider Al-Abadi, ordered the withdrawal of army units from Kirkuk, which a few days ago came under the full control of official Baghdad. The Al-Arabiya TV channel reports that al-Abadi has ordered security in the city by law enforcement agencies, including counter-terrorism agencies.
Prior to the order of Haider al-Abadi, the units of the 9 armored division and the military police of Iraq were in Kirkuk for more than two days. They drove the forces of the Kurdish Peshmerga armed forces out of the city. According to the Kurds themselves, Iranian armed forces of the Islamic Revolutionary Guard Corps also entered Kirkuk. Also in the operation to take Kirkuk, the forces of the so-called "popular mobilization" ("Hashd al-Shaabi") —the Shiite militia — took part.
According to the Prime Minister of Iraq, declarations on the independence of Iraqi Kurdistan are "a thing of the past."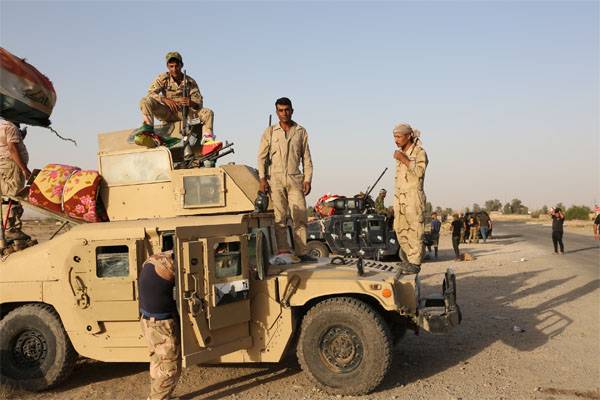 Against this background, the Kurdish press publishes a report stating that "unknown aircraft" had bombed the positions of Shiite formations in the Kirkuk region the night before. Attention is drawn to the fact that, according to the statements of the Kurds, the United States "is neutral in relation to the current situation."