President of Ukraine Petro Poroshenko refused to accept a delegation of protesters. Recall that we are talking about persons demanding reforms from the government, including the removal of immunity from deputies and the creation of so-called anti-corruption courts.
It is known that a meeting of Petro Poroshenko asked a member of his own party ("Petro Poroshenko Bloc") Mustafa Nayem. According to Nayem, Poroshenko initially agreed to the meeting, but then refused to talk with the delegation of the protesters, since he was not satisfied with the "composition".
From the statement
Facebook Hire
:
The president did not want to meet with representatives of the action Big political reform.

Svetlana Zalischuk, Sergey Leshchenko, Yuri Levchenko and Yury Derevyanko came with me. The president decided that he wanted to meet only with a part of our group (except Levchenko and Derevyanko), which is unacceptable for us.

However, the president already knows the purpose for which we came.

More than a day and a half has passed since the beginning of the rally under the Verkhovna Rada. At the moment, there is an understanding of how two of our three requirements will be fulfilled - the parliament will vote for the draft laws on immunity and consider laws on the electoral system.
But so far there is no answer regarding the third requirement - the law on anti-corruption court. Now it is the prerogative of the president - the ball is completely on his side.

A corresponding bill is registered in parliament with a positive conclusion from the Venice Commission, which stresses that the law should be introduced by the president.

Meanwhile, the head of state is trying to relieve himself of the responsibility and not publicly, through various representatives, suggests that the parliament set up a working group, which, as experience suggests, will delay decision making for an indefinite time.

We have come to inform the president about the readiness of the authors of the bill on anti-corruption court to withdraw its version of the law and get an answer when he is ready to register his bill on anti-corruption court.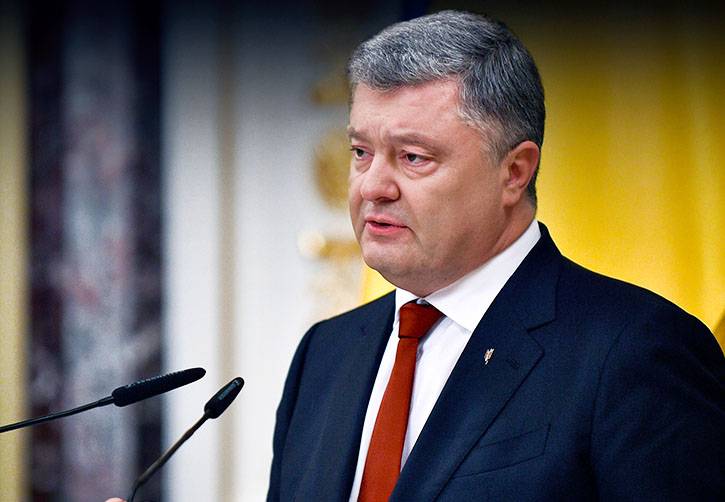 The action under the walls of the building VRU in Kiev continues. The national police said they had released the detainees the day before. Several people were hospitalized due to injuries and injuries.