The star of the shocking, TV presenter, journalist and representative of "almost non-systemic opposition" Ksenia Sobchak announced her nomination as a candidate for the presidency. This Sobchak reported in her Instagram. From the statement of the TV star:
My name is Ksenia Sobchak. I am moving to the post of president of Russia.
To report on his nomination Sobchak uses the Internet site, which is called sobchakprotivvseh.ru. Slogan on this site:
"I am a candidate against all."
Sobchak team invites everyone to join the project and even support it on the same site.
Today is a newspaper
"Vedomosti"
publishes material in which it is told about the motives for Sobchak's participation in the presidential election as a candidate:
Stop being silent. For several months now I have been thinking about this. And not because women are arranged this way - they are trying everything on themselves, but because I am arranged this way - I perceive all possibilities as a challenge. In the five years that have passed since the 2012 protest wave of the year, my political views have finally formed, and I am ready to declare them and defend them at any, highest level.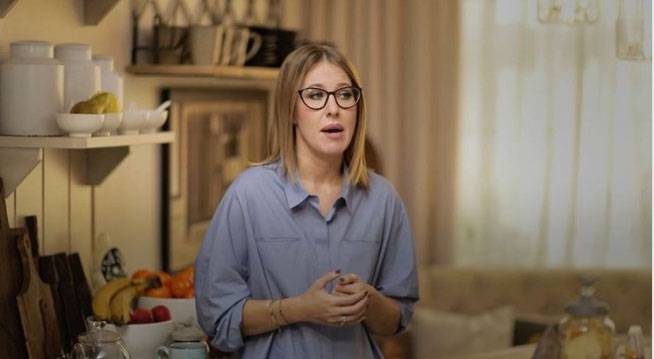 Further, Sobchak herself actually states that with the participation of the "main candidate" the chances of his competitors are few:
Probably, these elections as a whole - not the best choice, they compete with the major candidates are those who have long CORN voters eyes, unable or unwilling to change anything, and they probably will not be able to attend those changes want , and perhaps can reach. We do not see such elections in our aspirations for the future. But only we ourselves can fix it.
So, de facto Sobchak becomes the first person to officially join the 2018 presidential race.