The head of the Norwegian Military Intelligence Service, Lieutenant-General Morten Haga Lunde, denied a message on Wednesday from the Norwegian web portal aldrimer.no that during the Zapad-2017 military exercise, the Russian attack on the Arctic Spitsbergen archipelago was worked out.
When reading the Norwegian media I rarely have to deal with as many errors as in the material aldrimer.no
- He said the Norwegian Telegraph Bureau. -
Take the main message posted on the portal
news
- "Russia practiced the attack on Svalbard." No such action was taken.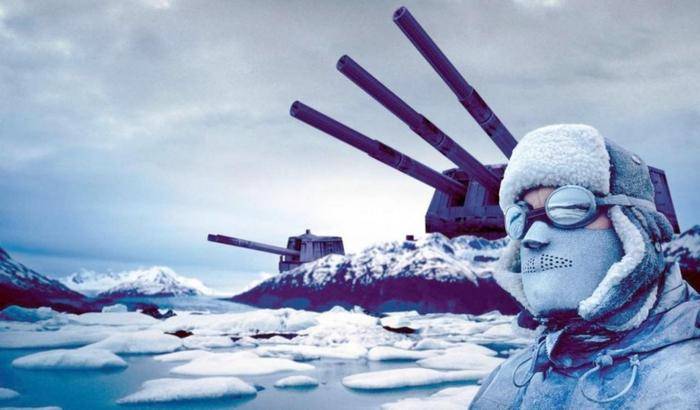 The founder of aldrimer.no and the author of most of the news on the site dedicated to the state of the Norwegian defense is Chetil Sturmark, journalist and military expert. In a new article, referring to informed sources in NATO and the Norwegian Armed Forces, he writes that the Russian military
aviation
and the fleet in September allegedly worked out the scenario of the invasion of Spitsbergen (the Norwegians call the archipelago Svalbard). Sturmark claims that the Norwegian Ministry of Defense does not want to publicly acknowledge this fact, and also that military intelligence failed to collect almost any information about what happened. According to one Sturmark source, Norway was severely criticized by its NATO allies for "a complete lack of awareness of the operational situation in the North."
In turn, Norwegian State Television and Radio Company said that Norway's Minister of Defense, Ine Eriksen Söreide, was very pleased with the work of the Norwegian intelligence services at NATO, and added that anonymous sources of investigative journalists are not always credible.
The Arctic Svalbard archipelago is located in the Arctic between the 76 and 80 parallels. He was transferred to the kingdom after the First World War, but more than 40 states have equal rights to exploit its resources. Only Norway and the Russian Federation actively support the economic presence in Svalbard. Norwegian Longyear and Russian Barentsburg - the largest settlements of the archipelago, where 2600 people live permanently, reports
TASS
.