The prototype of Russia's first electric convertoplane with take-off mass 1,5 t will appear by 2019 year. This was reported on Wednesday in the press service of the holding "Helicopters of Russia" (part of Rostec). The basis for the development of the machine will be the unmanned tiltrotor VRT30.
The design office BP-Technologies (included in Russian Helicopters) plans to create a prototype of Russia's first electric convertiplane with take-off weight 2019 t by 1,5.
- Said in the holding.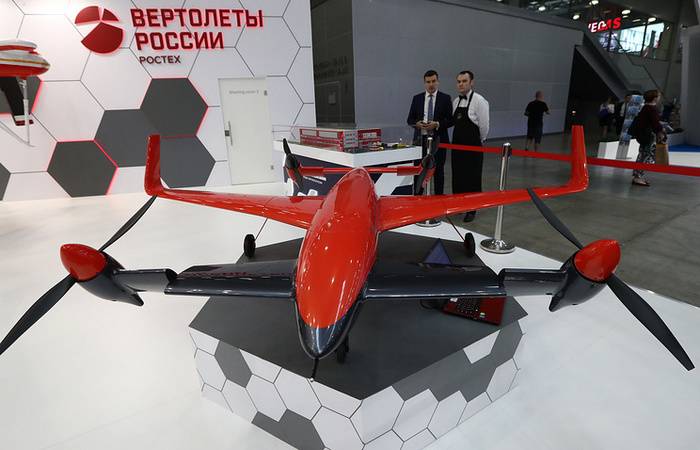 The press service noted that the advantage of the aircraft, made according to the convertoplan, is that their operation does not require a runway. In addition, thanks to the turning mechanism of screws, the tiltrotor is able to develop high speed and perform tasks in the hover mode.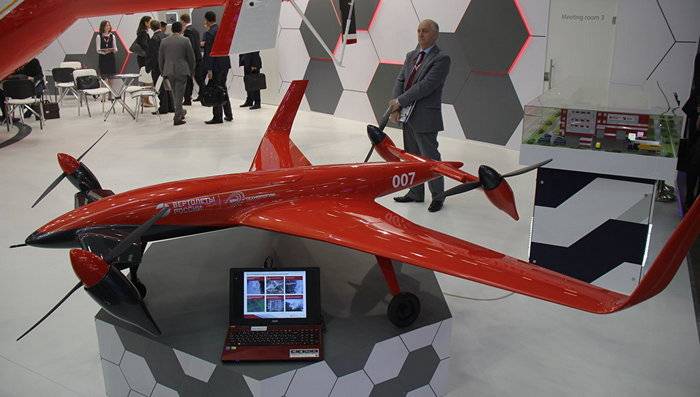 Today, together with our partners from the SuperOx company, we are developing a new flying laboratory for the convertoplane, in the onboard cable network of which high-tech superconductivity technologies will be used, which will have a positive effect on the weight and size characteristics of the prototype
- said Andrei Boginsky, Director General of the Russian Helicopters holding, whose words were quoted in the press service.
In July, Viktor Bondarev, then occupying the post of commander-in-chief of the VKS, said that in Russia they were engaged in the creation of military convertiplanes and heavy UAVs, without specifying which models were involved, reports
TASS
.