Military personnel of the Indian Armed Forces arrived in Vladivostok to participate in the joint exercise Indra-2017, reports
press office
Eastern District.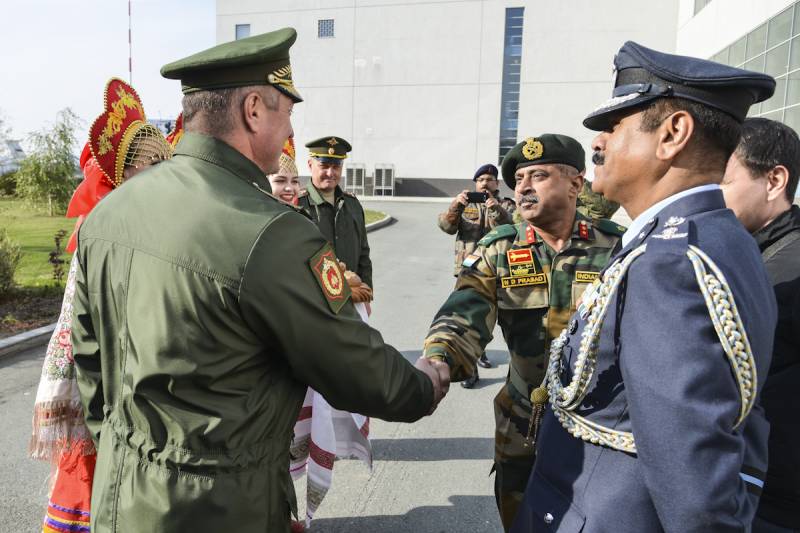 Today, a group of 76 military personnel of the Armed Forces, who will take part in the land component of the Indra-300 Russian-Indian interspecies, arrived at the Knevichi airport near Vladivostok with three civilian aircraft and two Il-2017 aircraft.
says release.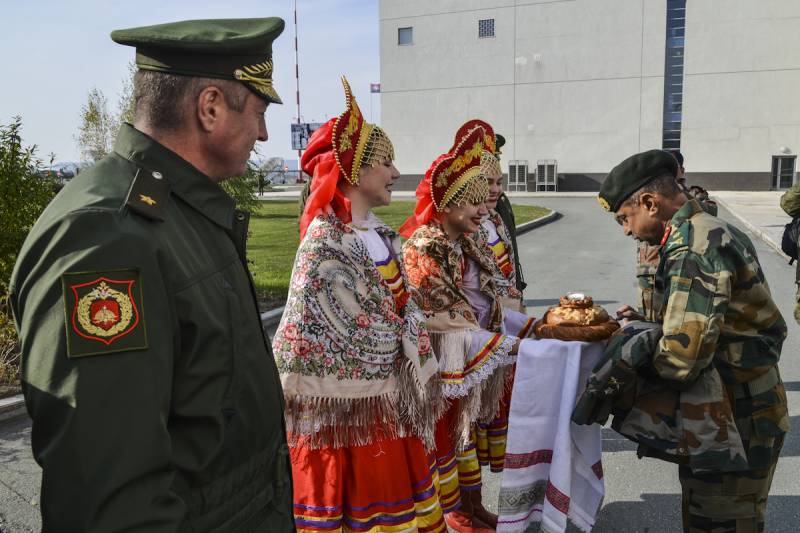 At the airport, guests were greeted with bread and salt in accordance with the old Russian tradition.
It is reported that "after the completion of all the required customs procedures, the armed forces of the Indian Armed Forces departed to the sites of the exercise stages to clarify the details of joint actions and the deployment of the headquarters of the leadership."
Tomorrow, October 19, a detachment of ships of the Indian Navy will arrive in Vladivostok to participate in the naval unit of the exercise.
This year, for the first time, an international doctrine will be held in interspecific format according to a single plan.
"Instead of the Indra-Nevi-2016, AviaIndra-2016 and Indra-2016 exercises held earlier, one exercise was planned involving the warships of the Pacific
fleet
and the Indian Navy, personnel, weapons and equipment
aviation
and the ground units of the Eastern Military District and the ground units of the Indian army, "the press service explained.