Sad messages come from Syria. When a mine exploded, one of the commanders of the Syrian government forces detached. We are talking about the General of the SAR armed forces Issam Zahreddin, who is known for holding a defense from the so-called "Islamic State" terrorists (* banned in the Russian Federation) Deir ez-Zor for more than three and a half years under his command.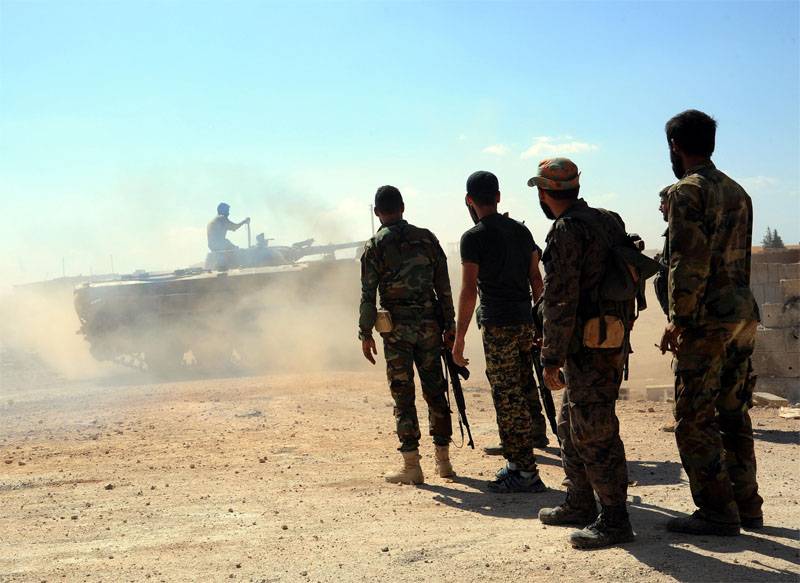 RIA News
With reference to a representative of the Syrian army, reports that General Issam Zahreddin hit a mine near Saker Island.
It is known from the biography of the military general that until he took command of the Deir-ez-Zor garrison, he led the troops of the Republican Guard of the Syrian Arab Republic in Damascus. The detachments under his command, prior to the beginning of the participation of the Russian VKS in the counter-terrorist operation, were engaged in containing the central quarters of the Syrian capital under the onslaught of the militants. The general repeatedly participated in the development of defensive operations, and these operations were most often successful.
Against this background, the Syrian army continues to advance to the border with Iraq. For Syrian troops, it is important to block the cross-border movement of militants. And these are photos with trophy
weapons
from the previously freed Meyadin (
photo Ivan Sidorenko
):