The International Monetary Fund (IMF) refused to change the conditions for determining the price of gas for the population for the heating season 2017-2018, previously agreed with the Ukrainian government, which should lead to its increase by 17,6%. This became known after the talks in Washington, the Minister of Finance of Ukraine Alexander Danilyuk with the leadership of the IMF, the publication said
"Ukrainian News"
According to sources in the government, these were the last negotiations with the creditor on this issue.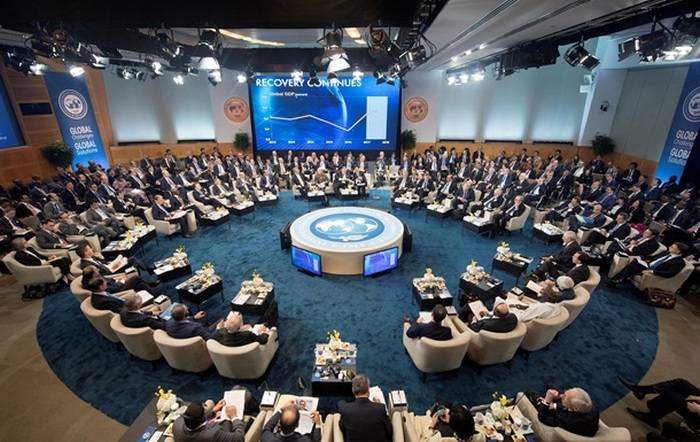 Such a situation, as well as Ukraine's failure to comply with a whole range of conditions, makes it practically impossible to continue lending funds at least until the middle of spring 2018.
- said in a statement. Earlier, the ministry argued that the next IMF tranche should be received in Kiev before the end of the year.
In March 2015 of the year, the IMF approved a four-year loan program for Ukraine in the amount of $ 17,5 billion. It changed the previous program of the year 2014 - a two-year and remaining underfulfilled. Within the framework of the new program, Ukraine received, with long interruptions, four credit tranches totaling about $ 8,38 billion, the last of which - April 5 2017, worth $ 1 billion.
The Foundation, completing the third programmatic review in early April, confirmed that by the end of the year Kiev could receive tranches of about $ 4,4 billion more, but only if it were to strictly comply with the conditions of the program. In July, Prime Minister Vladimir Groysman acknowledged that the IMF was forced to postpone Ukraine's next loan of $ 1,9 billion at a later date. The reason is that the Verkhovna Rada is not having time to approve the necessary legislation, reports
TASS
.