Latvian media report that in the Baltic republic, training has been conducted in case of a state of emergency. The events were held in the joint headquarters of the Latvian National Armed Forces. The training was attended by top officials of the country.
We are talking about the so-called "anti-hybrid" exercises "Kristaps-2017", during which specialists from the Latvian security authorities demonstrated the mechanisms for planning measures to overcome hybrid threats and other challenges regarding Baltic security.
The main part of the "exercises" was devoted to the nuances of declaring a state of emergency in the country - both throughout its territory and in certain areas. The existing military reserves and the material resources of the Latvian security forces were analyzed. It is reported by the Latvian information portal.
BaltNews
.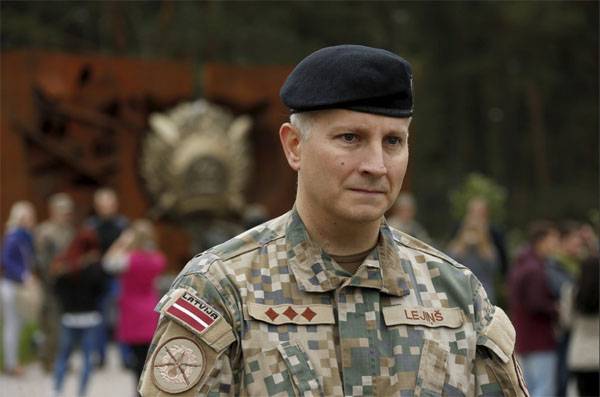 It is reported that the exercises included a scenario of a surprise attack by a conditional opponent. In this situation, the officials had to fulfill the job descriptions, which were written literally during the exercises themselves.
It is stated that from now on this kind of training will be held on a regular basis.