The mass media publish photographs that, in the form of leaflets, were dropped over the positions of the Ukrainian troops in the Donbas. According to some reports, the discharge was carried out with an unmanned aerial vehicle. On the telegram channel
Wargonzo
It is reported that the photographs depict James Mattis (US Secretary of Defense) and a soldier in a NATO military uniform with a Ukrainian flag.
On the leaflets you can see the inscriptions in Russian "We will come. Soon".
The publication states that the dumping of leaflets occurred in the industrial zone Avdeevka. Part of the material printed in color by the wind drifted towards the DPR. It was the servicemen of the army of the Donetsk People's Republic that published what was "blown by the wind" by the territories controlled by Kiev.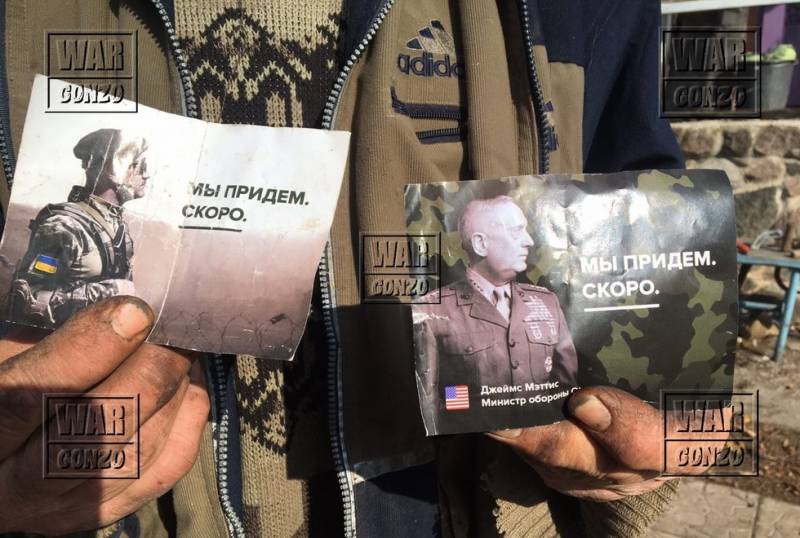 It is not entirely clear to whom exactly the leaflets were intended: the Ukrainian army as "paper" support or the DPR fighters as also a paper tool of "intimidation". Or were both goals pursued?
In the Ukrainian segment of social networks, they were already joking, saying that it would be better to drop Poroshenko from the drone to the position of the Ukrainian army ...