The deputy of the Verkhovna Rada of Ukraine, the founder of the Azvard National Guard regiment and the leader of the National Corps party, Andrei Biletsky, said that participants in the hostilities in the Donbas are ready to join the protests in Kiev and arrange a new Maidan.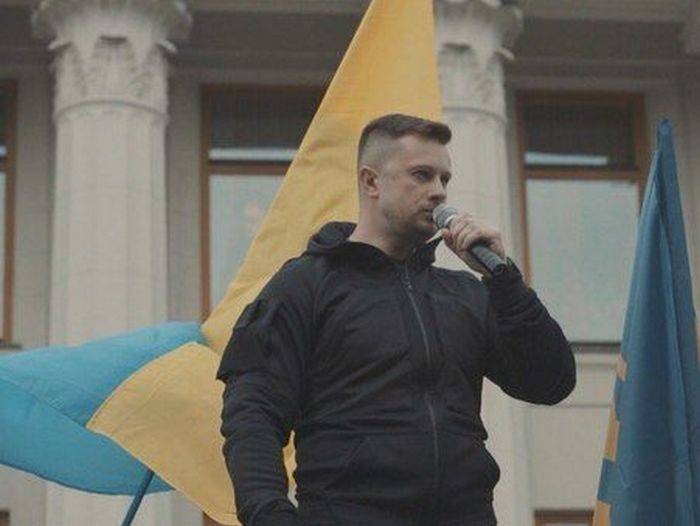 Of course, [the third Maidan] can be. The average degree of distrust of any institution of power surpasses 80 percent. The country is absolutely degraded economically. We will not discuss all of these "growth percentages of fat in oil" from [Prime Minister Vladimir] Groysman and others. It is clear what state the country's economy is in. Talking on black and white - people are not idiot
- said Biletsky to the question about the possible participation of war veterans in protests.
The commander of "Azov" recalled that the Ukrainian army suffered a crushing defeat in the Donbass. Earlier in the day, protesters outside the walls of the Verkhovna Rada smashed a field kitchen and set up the first barricade.
Earlier, Biletsky said that the order to remove Azov's fighters from Shirokino was given after the corresponding request was voiced by Kremlin head Vladimir Putin. According to the parliamentarian, the decision to remove "Azov" from the front line was taken directly against him and against the soldiers. Biletsky also noted that "this is a classic meanness" of the Ukrainian authorities.