Russian company
"Gazprom"
reports that more than 50% of the Power of Siberia gas pipeline has already been built. The press service of the company publishes information that talks about the km of the gas pipeline built by 1095. In total, the length of the gas-bearing route from the Chayanda field to Blagoveshchensk should be about 2,15 thousand km.
The company says that the construction of the pipeline is ahead of schedule.
Against the background of the laying of the main pipe, the project for the construction of the Amur GPP (gas processing plant) has begun. This plant will be included in the supply of "blue fuel" on the branches of "Power of Siberia".
Gazprom reports that the installation of equipment for the so-called cryogenic gas separation has begun.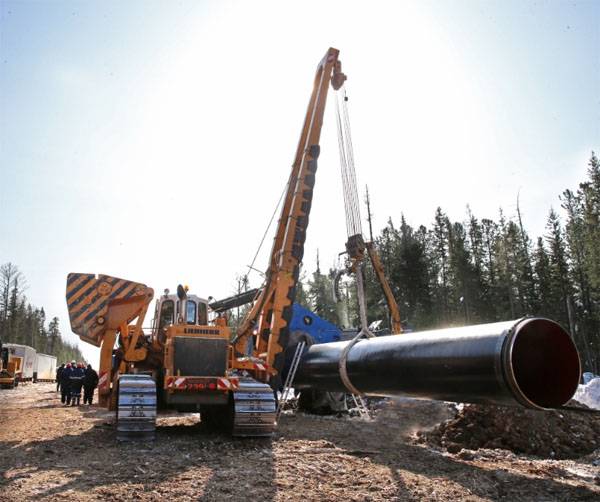 For reference: the Power of Siberia gas pipeline is a joint project of the Russian Gazprom and the Chinese CNPC. The design capacity is about 38 billion cubic meters of gas per year. It is planned to supply gas to the Amur Region and Primorsky Krai, as well as to the countries of East and Southeast Asia (first of all - to the PRC). Construction began in 2014. In 2019, the Power of Siberia project will deliver the first thousand cubic meters of gas to China.