The official representative of the Investigative Committee of Russia, Svetlana Petrenko, reports that a citizen of Ukraine who was involved in the activities of the Right Sector extremist group (* banned in the Russian Federation) has been detained on the territory of the Rostov Region. The name of the detainee is called. This is a kind of Roman Ternovsky.
The Investigative Committee reports that Ternovsky led an active propaganda of the "Right Sector" and its activities, using an account on the social network.
From the message chapter
press service of the TFR
:
It has been established that Ternovsky, as a member of the Right Sector organization, has repeatedly taken part in pickets, rallies and other public events on the territory of Ukraine. In addition, using his Facebook account, Ternovsky promoted the Right Sector organization's activities among users of the Internet information and telecommunications network, including those permanently residing in the Russian Federation.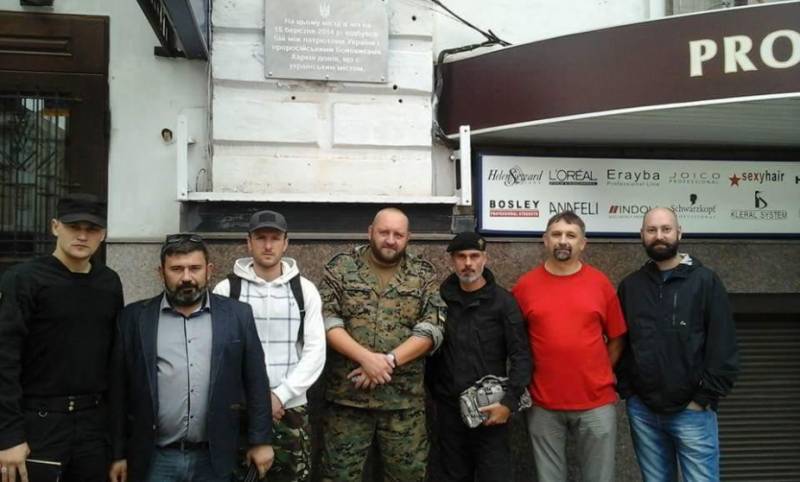 On the photo Ternovsky second left
It is reported that Ternovsky's actions are qualified as a violation of Russian legislation.
During the search, a citizen of Ukraine found garments with the symbols of "pravosekov." In relation to Ternovsky, a preventive measure in the form of detention was chosen. His actions qualify for ch.2 Art.282
2
Criminal Code of the Russian Federation. He faces a real term for participating in an extremist structure.