Multiple launch rocket systems are currently the most powerful
weapons
the SAR army, therefore the appearance on the Internet of a photo of the MLRS "Smerch" transported on a trailer immediately caused assumptions about its breakdown, writes
Messenger of Mordovia
.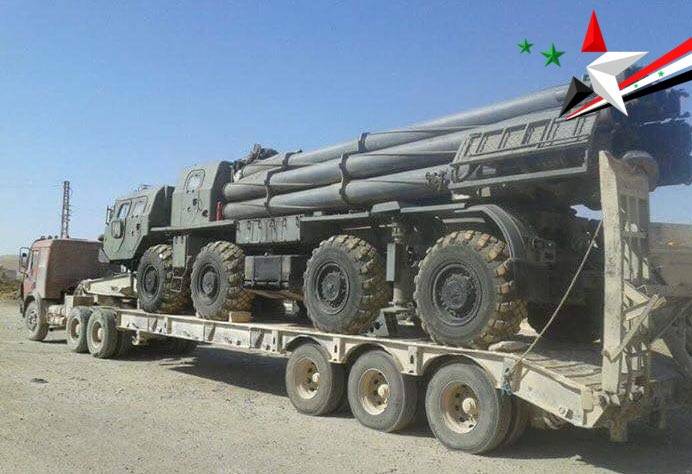 According to a large number of users, the installation broke down, so it was evacuated to the rear.
The agency asked for clarification from the Syrian crisis expert Yuri Lyamin.
The fact is that the transportation of military equipment on trailers in Syria is a long tradition. Good roads and arid climate in most parts of the country allow to save the resource of the undercarriage of military equipment, which can be deployed on trailers quickly and close to the front line,
said the expert.
Basically, in this way, of course, the tracked armored vehicles are transported, but the resource of such expensive and valuable equipment as the Smerch MLRS combat vehicle is also not endless. Considering that, apparently, the Syrian army has only a few such installations, then it becomes clear why the military are trying to protect it from possible damage along the roads,
added Lyamin.
Indeed, the MAZ - 7311 cross-country vehicle has the D12A-525A engine, which is a version
tank
a power plant with a relatively low resource (only 800 hours) and with a gigantic appetite (100-125 liters per 100 km). Therefore, it is not surprising that the Syrian military prefer to carry "Tornadoes" on trailers, the publication concludes.