A polycarbonate shield with a built-in stun gun may appear in service with the employees of the Ministry of Internal Affairs and the Rosguard by the end of 2018, reports
RIA News
a message from the CEO of Mart Group, Ekaterina Stolyarevskaya.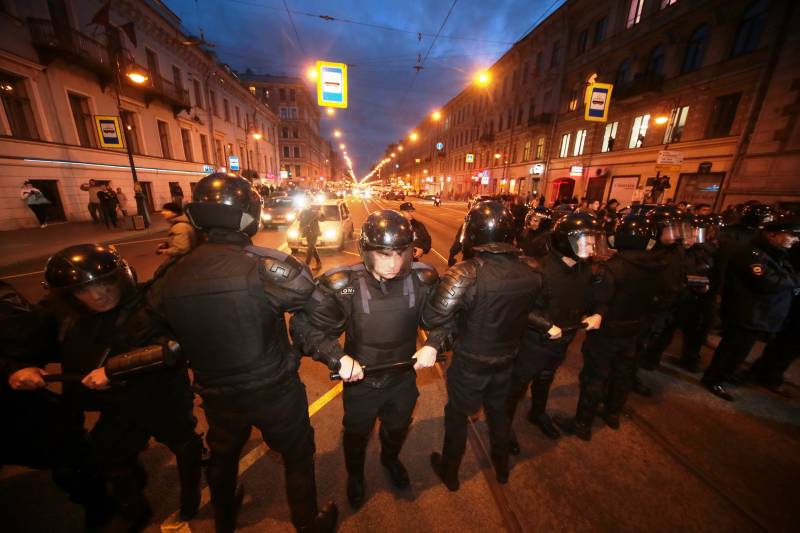 We hope that by the end of 2018, the shield will already be in service,
Stolyarevskaya said at the Interpolitex exhibition.
She said that this is a modified polycarbonate shield, which is already in service, with an electroshock component introduced into its base. According to the CEO, "electronics are inserted into the shield handle that allows you to transfer an electrical discharge to the surface" of the product.
On the surface of the shield passes the discharge, this is done so that it is impossible to snatch, and if necessary, to stop the most aggressive enemy,
explained Stolyarevskaya.
She noted at the same time that the shield was designed more for special operations than for work on mass actions and rallies, however, "the decision on its use will be made by the leadership of law enforcement agencies."
Development has already passed medical testing in the near future state tests will begin.
First of all, the operational agencies, the special militia forces, the Rosgvardi units, were interested in structures within the Ministry of the Interior that could use such products,
added the CEO.