The Ministry of Defense of the Russian Federation reports on the successful conduct of tests of the Iskander-M missile complex. The head of the Kapustin Yar test site told reporters that interdepartmental tests had been conducted, following which a new missile for an operational-tactical missile complex could soon appear in service.
From the statement by Major-General Oleg Kislov, head of the Kapustin Yar test site:
Of the most significant events held recently, we can note the completion of the interdepartmental testing of the new missile for the Iskander missile system.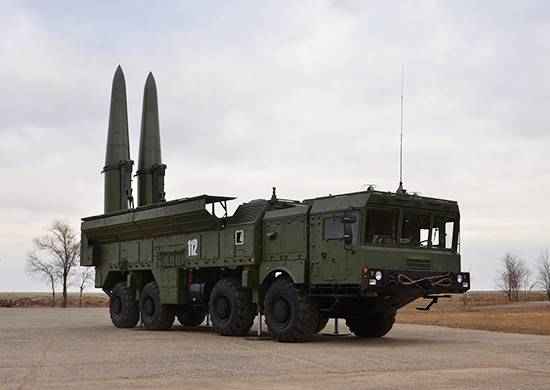 Also, General Kislov told reporters that he considers the development of the capabilities of a promising mine-based missile system on the Yasny-Kura highway to be an important event for the test site. General quotes
RIA News
:
Polygon is working to create a promising silo-based missile system using the Yasny-Kura highway.
What kind of complex in question, the general did not report.
For reference: the plan of the Kapustin Yar test site appeared in the USSR 13 May 1946 of the year for testing the first Soviet ballistic missiles. This year marks the 70 anniversary of the arrival of the first servicemen at the training ground and the creation of the first launch pad.