Zamir Kabulov, director of 2, Asia Department of the Ministry of Foreign Affairs of the Russian Federation, noted that Russia supports the efforts of Afghanistan to join an international organization like the SCO (Shanghai Cooperation Organization). According to Kabulov, in order for Afghanistan to become part of the SCO, it is necessary to do a lot of work, but Russia is ready to support the Afghan state throughout the journey.
According to the newspaper
"News"
, Russia and China have jointly developed a so-called roadmap for the future entry of Afghanistan into the Shanghai Cooperation Organization, which will bring peace to the long-suffering Afghan land and develop the economic contacts of this state.
From the statement of Zamir Kabulov:
This will help Afghanistan. On the whole, we are satisfied with the meeting of the SCO contact group - Afghanistan. It was aimed at finding ways of possible interaction. We discussed contacts with Kabul in the matter of stabilizing the situation in the country and economic cooperation.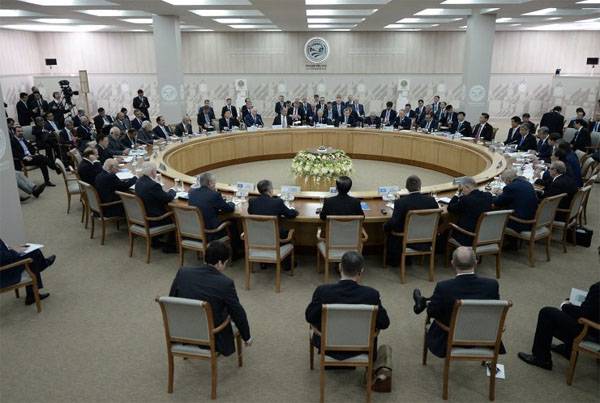 The meeting of the SCO-Afghanistan Contact Group was held on October 11. Issues of concrete measures to combat terrorism were also discussed. The SCO has already helped Afghanistan open up nearly 70 thousands of jobs in rural areas.
Recall that on the eve of the British "Times" came out with the material that Russia allegedly "helps the Taliban in order to resist the NATO operation in Afghanistan." After the news that Russia and China are ready to help the entry of Afghanistan into the SCO, the British hysteria becomes clear and the appearance of anti-Russian fakes over Afghanistan in the Western press.