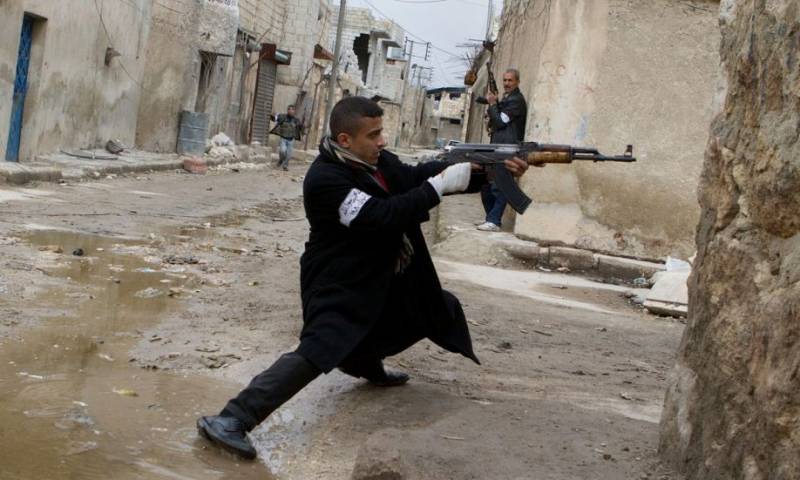 CNN TV Channel publishes footage of what remains of the Syrian Raqqa, after the "liberation" operation by the forces of the so-called American coalition. It is reported that the last place in the city occupied by ISIS terrorists (* banned in Russia) was the local stadium. And, ostensibly, by bombing this object, the coalition celebrated the final victory over the militants.
However, from Syria itself there are reports that in fact there are still a considerable number of militants in Raqqah, who occupy positions in ruins and basements.
Riyad Farid Hijab, a resident of the UAR, reports that the situation in Rakka is far from complete liberation from igilovtsy. According to him, there was no decisive assault yet. Kurdish troops, which, as is known, are the main "shock" force in Raqqah, categorically refuse to conduct combat operations in the Raqqah neighborhoods. It is not possible to free the city exclusively with the help of aerial bombardment by US aircraft.
From the story of Riyadh:
The loyal US Kurdish detachments of the Syrian Democratic Forces (SDF) flatly refuse to make cannon fodder for a decisive assault.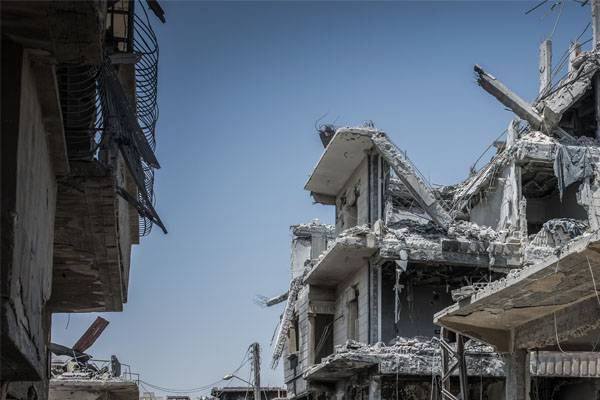 He also reports that in fact the main ISIS detachments (*) have long left the city along the corridors that have been agreed with the United States. Hundreds of igilovtsy were buses and cars sent in the direction of Deir ez-Zor. There are real fanatics in Rakka who are not ready to lay down
weapon
.
From the material of Riyadh Farid Hijab:
Well, let's be realistic, sooner or later SDF with support
aviation
of the famous overseas country, this notorious settlement is razed to the ground. But what's next?
My native Syria is already practically liberated from terrorists, a significant part of the territory is controlled by government troops. From day to day, the eastern borders will also be restored - the "Tigers" from General Suhail's division will squeeze out the remnants of evil spirits from the province of Dair Al Zor, in the north with adequate Kurdish leaders, I am sure our president will be able to agree, but what about Raqqa?
The "happy winners" themselves cannot answer this question either. Thus, according to reports of the famous American television channel NBC, in Washington there is no single position on the Syrian issue and on the establishment of a "democracy" in Damascus.
But we, ordinary Syrians, have long formed a common opinion regarding the presence of the US military in the Middle East - they are occupiers. And uninvited guests, as you know, need to drive a filthy broom!
Riyadh Farid Hijab, Syria, Aleppo
About the Author:
Riyad Farid Hijab (1987 r.). Born in the Syrian city of Aleppo. He graduated from St. Petersburg State University. In 2017, he returned to Syria, in his native city.