Pacific warship squad
fleet
and the ships of the Navy of Brunei held a joint Passex drill on Tuesday, reports
Interfax-AVN
Post press service of Pacific Fleet.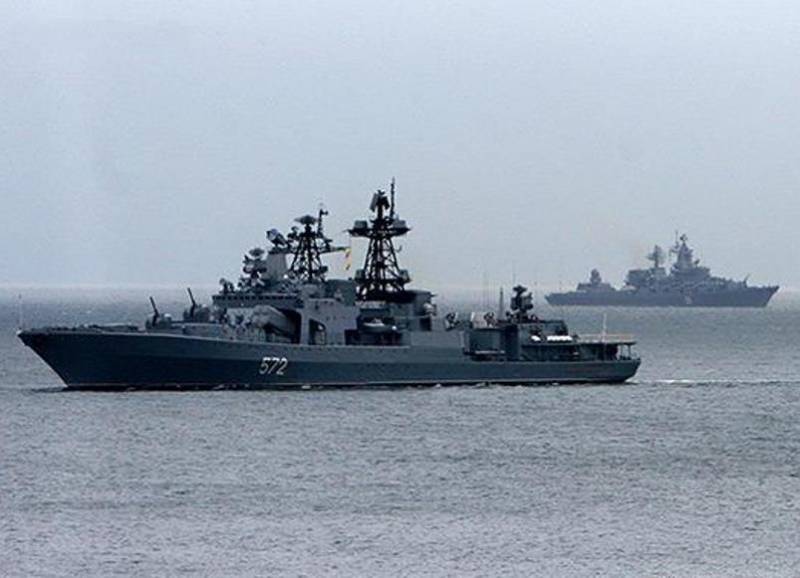 During the exercise, "the tasks of organizing communications, exchanging information and jointly maneuvering were practiced," the release says.
It is reported that "before the maneuvers, a detachment of warships (OBK) of the Pacific Fleet, consisting of large anti-submarine ships Admiral Vinogradov, Admiral Panteleyev, and tanker Boris Butoma, left the port of Moire, where he was on a five-day visit."
"During this time, the detachment command has met with representatives of the top military and political leadership of Brunei, the diplomatic corps of foreign countries. The sailors of the Pacific Fleet familiarized themselves with local sights, held a friendly football match with Brunei sailors, "the press service said.
On the fifteenth of October the ships opened for visits. More than 2's thousand people visited them per day.
In addition, a joint training exercise of the anti-sabotage training center of the Special Operations Command of the Pacific Fleet with the servicemen of the Brunei Special Forces unit was held.
The detachment of ships left Vladivostok on October 2. The hike will last around 4's months. The main goal of the campaign is "a demonstration of the St. Andrew's flag in the Asia-Pacific Region (APR) and the further development of naval cooperation with the APR countries," the press service noted.