Kurdish armed groups, through media contacts, report that in the capital of Iraqi Kurdistan, the city of Erbil, they fear that the Iraqi army will continue to advance. Progress, as claimed in Iraqi Kurdistan, may continue after the success of Iraqi troops in Kirkuk. At the same time, some Kurdish commanders are openly accused, who actually refused to conduct military operations with the Iraqi army.
To prevent the Iraqi troops from carrying out a further offensive (to take control of Erbil as well), the armed forces of the Kurds are preparing defensive fortifications on the approaches to the city. The first line of fortifications is located approximately 35 km from Erbil. We are talking about trenches, dugouts and firing points located in organized shelters.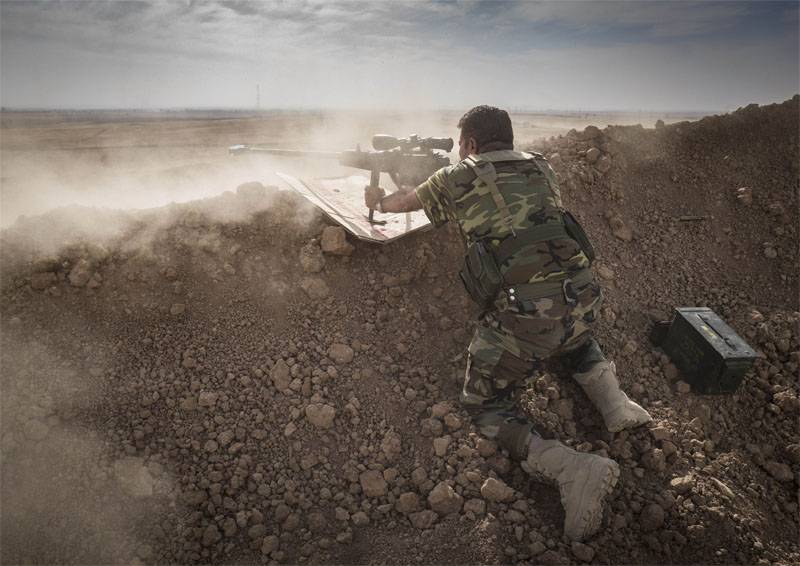 It is stated that after a few kilometers - closer to the city - the second line of fortifications is located. Work on it continues. Fighters of the so-called Peshmerga groups, including Kurdish women, participate in the creation of fortifications.
Against this background, Kurdish media claim that Iranian armed forces took control of several of the largest oil fields in the Kurdish territory. The Kurds claim that at the moment, the forces of the Islamic Revolution Guards Corps (KSIR) control the deposits several kilometers from Kirkuk. Just the other day in the United States decided to recognize this Iranian organization as terrorist. The statements about the IRGC at Kirkuk and the seizure of oil fields are clearly intended to increase interest in what is happening on the part of Washington.