Small artillery armored boats U-176 and U-179 of "Gyurza-M" type, built at the "Forge on Rybalsky" factory for the Ukrainian Navy, went to sea for testing, reports
Dumskaya.net
.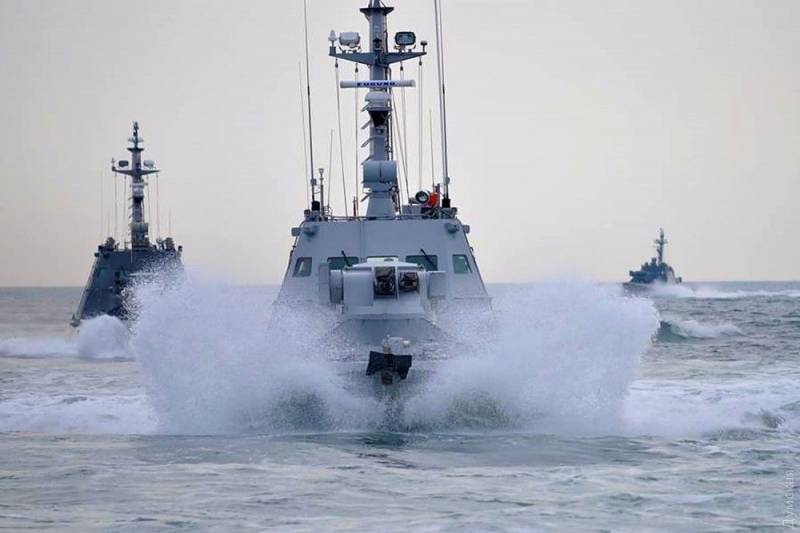 Two new boats made a group outing at sea along with the control ship Balta and the boats of last year, Akkerman and Berdyansk, which were put into service at the end of last year.
Four boats held maneuvering in the Gulf of Odessa.
The 58155 project armored vehicle (Gyurza-M) was developed by the State Research and Design Center for Shipbuilding in Nikolaev and is a further development of the 58150 project boats (Gyurza).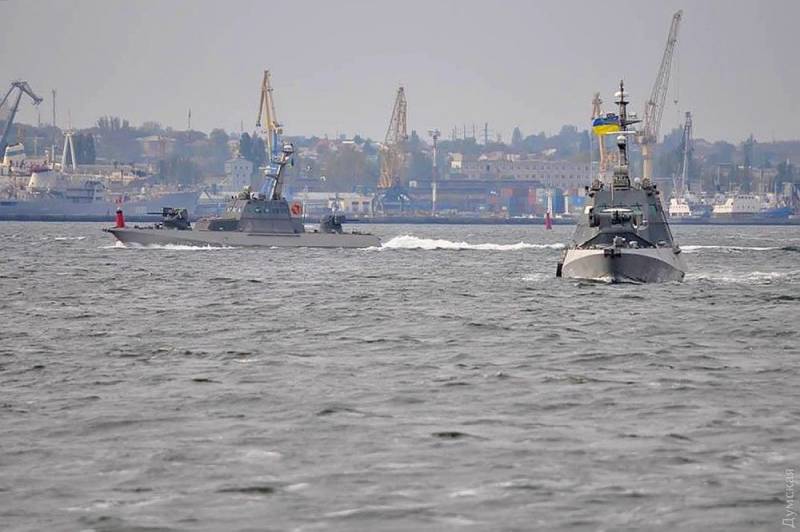 According to the resource, "Gyurza-M" is larger than its prototype, and has a total displacement of 50,7 tons, length of 23 meter, width of 4,8 meter and draft of 1 meter; the maximum speed is up to 25 knots, the cruising range of the economic course 700 miles, autonomy - five days, the crew - five people. "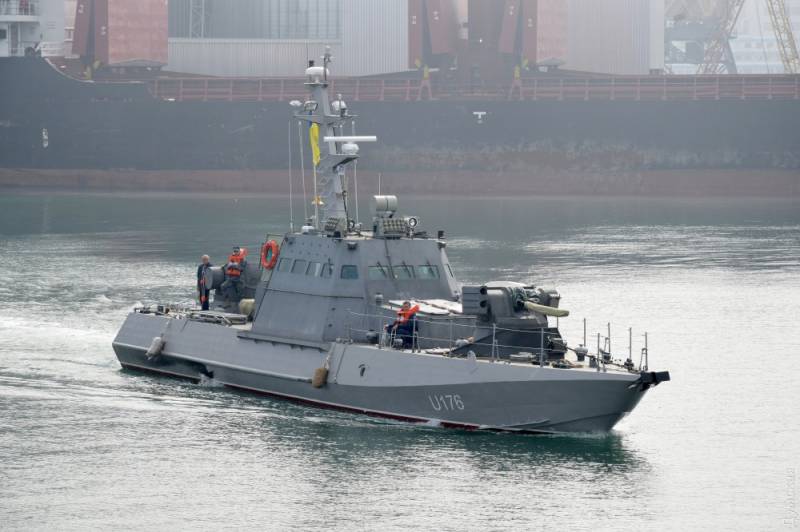 It is also reported that the armament of the 58155 boat consists of "two remotely controlled naval combat modules BM-5.01" Katran-M "manufactured by GP" Nikolaev Repair and Mechanical Plant ", which is a variant of the BM-3" Storm "combat module for armored vehicles . Each module includes an 30-mm automatic gun ZTM1, 30-mm automatic grenade launcher and 7,62-mm machine gun CT, as well as two anti-tank "Barrier" with a laser guidance system.