F-18 fighter of the Spanish Air Force crashed on Tuesday in the autonomous community of Madrid. This was reported by the Air Force of the Pyrenean Kingdom.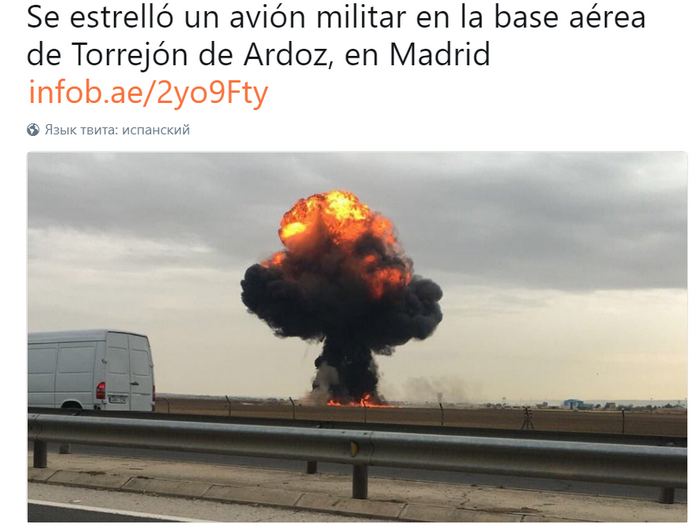 According to the information posted on their Twitter, the incident occurred when the aircraft took off near the air base in the village of Torrejón de Ardoz. There is no information about the reasons for the incident. It is noted that the fighter crashed almost immediately after takeoff. The pilot, who was at the helm of the F-18, died, reports El Mundo, citing an unnamed source in the Spanish Ministry of Defense.
Information about other victims has not yet been reported.
This is not the first incident with aircraft in Spain. Earlier, on October 12, an Eurofighter fighter crashed near a base in the Spanish city of Albacete, returning from a military parade timed to the National Day of Spain.