The Pentagon plans to prepare four more battalions of the Armed Forces of Ukraine (APU) next year. This was reported by the representative of the European Command (EUCOM, YUKOM) US Armed Forces.
I can say that we will help with the four rotations planned over the next year.
- said the representative of UCOM. As he explained, we are talking about the preparation of one battalion during each such rotation.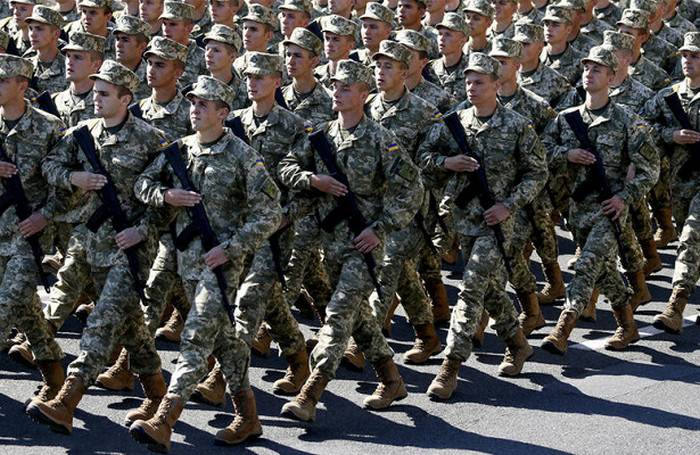 We continue to act as advisers for the Ukrainian army.
- noted the representative of the European Command.
In turn, the State Department said that the US administration continues to "study Ukraine's requests" for the provision of this or that military equipment and other types of military assistance.
Since 2014, we have provided equipment and training for an amount in excess of $ 750 million <...>
- The employee added the US Foreign Office.
In the 2017 fiscal year ending in the USA on September 30, the Pentagon, as testified earlier in YUKOM, was to train four battalions of the Ukrainian Armed Forces. But in the process of such activities, the American side hoped to switch the main attention to creating a center for combat training of Ukrainian troops at the Yavoriv training ground in the Lviv region. In 2016, the United States prepared six battalions of the Armed Forces of Ukraine, including one - special forces. The year before last, the United States trained three battalions of the National Guard of Ukraine, which, as the Russian Foreign Ministry previously pointed out, was joined by ultranationalists.
According to information previously stated by the American authorities, Kiev was transmitted, in particular, counter-battery radars, unmanned aerial vehicles, protected communications and electronic warfare. Nevertheless, Ukraine is seeking and supplying American
weapons
, transmits
TASS
.