On Monday, the Canadian shipyard Davie Shipbuilding was taken out of the construction dock and the Asterix integrated supply tanker completed with the conversion, reports
bmpd
.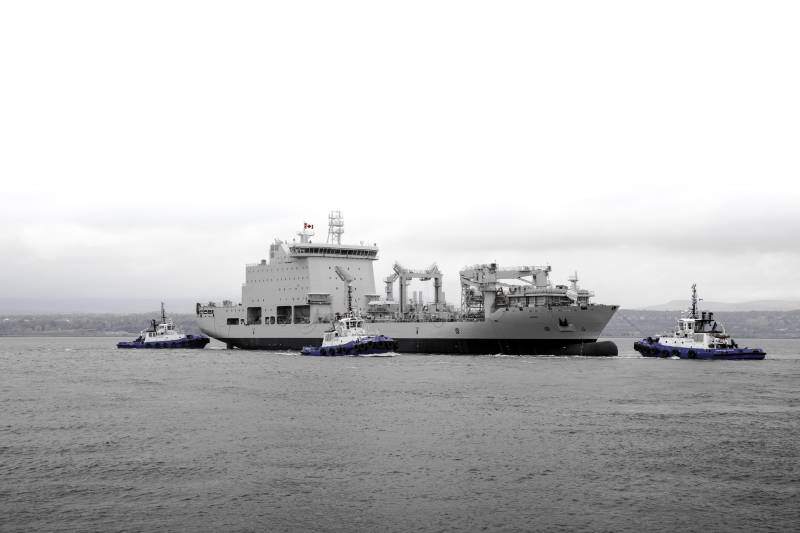 This vessel was converted for the Canadian Navy from a commercial container ship as part of the Resolve project as a "temporary" solution until its commissioning in 2021-2022
fleet
two ordered integrated supply ships of the new Protecteur type.
Soon the ship will begin sea trials. Its transfer to the fleet is scheduled for the end of the current year.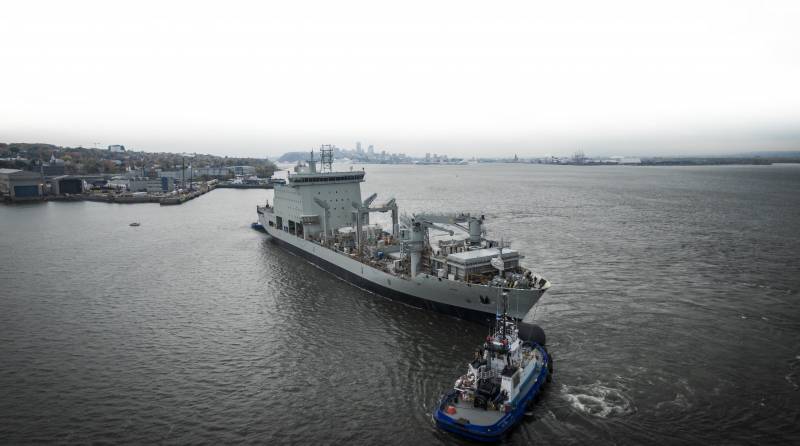 The Asterix container ship, built in 2008-2010 by the German shipyard Nordic Yards in Wismar and purchased in October 2015 from the Greek company Capital Ship Management for $ 20 million, was selected as an object of restructuring. provides speeds up to 23792 nodes.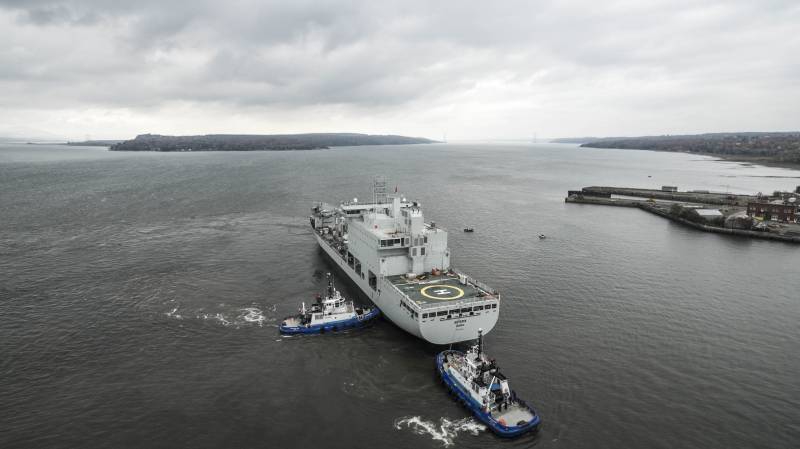 "The vessel rebuilt into a tanker now has a full displacement of 26 thousand tons and is capable of carrying 10500 cubes of liquid fuel, 1300 cube. aviation fuel and 400 cc. fresh water (powerful desalination plant installed during modernization gives 400 tons of fresh water per day). Transportation of containers and dry goods is also possible. The vessel is equipped with four traverse devices for transferring cargo and fuel on the go. The crew of the 150 man, equipped living quarters for another 350 man. There are two hospital blocks for a total of 60 beds, "the article says.
The equipped hangar is capable of holding two helicopters of the class CH-47F Chinook, CH-148 or AW101, on the tanker 8 boats and motorboats are located. Reserved space for the installation of 20-mm anti-aircraft artillery complex Raytheon Phalanx Mk 15.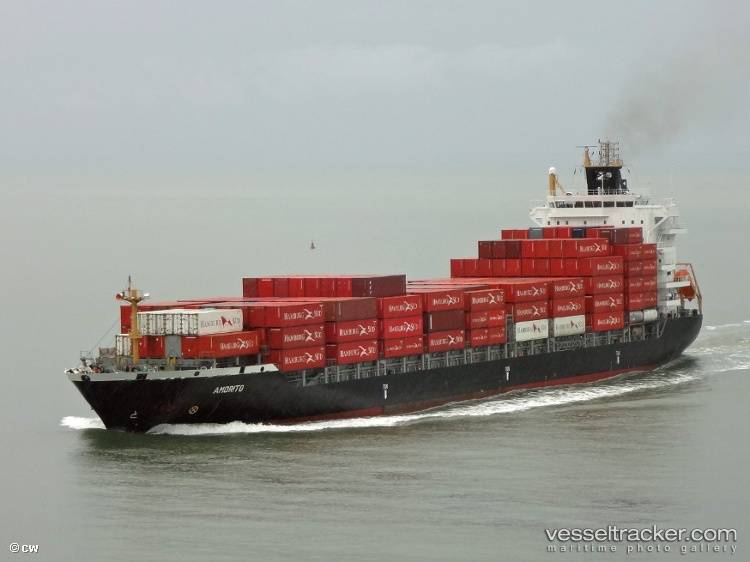 Amorito container ship (from 2013 of the year - Asterix), 13.05.2013 shot of the year.