British newspaper
The Times
It comes out with material stating that Russia is allegedly funding the Taliban terrorist group (* banned in Russia). The material of the British reporter Anthony Loyd is called "Russia finances the Taliban in the war against NATO forces."
The most interesting thing is that the British journalist, as he himself declares, bases his material on direct contact with the "treasurer" of the terrorist structure. Given the fact that the Times does not act without the guardianship of the British special services, we can make a simple conclusion: the British special services themselves have direct contact with the Taliban, in fact suggesting that they give out disinformation in the interests of London.
It is this fact that makes it possible to "appreciate" the publication of Loyd from Kabul. Here are some quotes from a British newspaper giving an interview site for one of the Taliban leaders:
Russia sponsors Taliban military operations (*) against NATO in Afghanistan. This is done through a secret program for the sale of fuel. Russian intelligence is directing oil tankers across the border with Uzbekistan to Hairaton. From there, fuel goes to dummy firms affiliated with the Taliban (*). This is worth about 2,5 million dollars per month. They go directly to the Taliban treasury (*). Russia is stepping up its support for the movement, while also trying to counteract ISIS (*) in Afghanistan.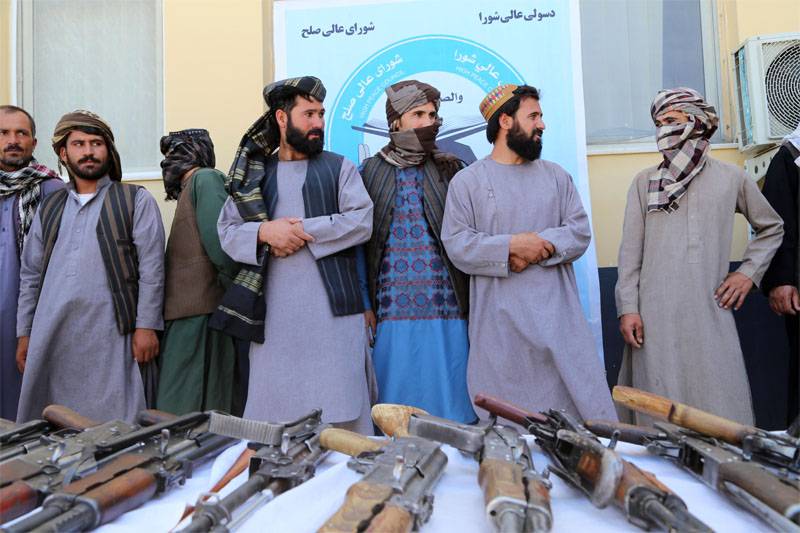 Taliban Treasurer:
We resell this fuel and distribute the money directly among the commanders.
Further, there is a "wonderful" sentence from an interview with a terrorist:
We accept help from the Russians without hunting, but to continue the struggle we have to use it.
I wonder why earlier British journalists did not interview the Taliban terrorists - for example, when they carried out attacks on NATO military bases, and this has been going on in Afghanistan for about 15 years ... And one more question: does this mean that the controlled British intelligence intelligence journalists have direct access to any of the field or financial commanders of the Taliban? ..
And for some reason, the Times has overlooked such an interesting topic as the emergence of the Taliban. Was it not because of the actions of the American and British intelligence services that this terrorist structure in Afghanistan appeared?