Philippine President Rodrigo Duterte made a statement today in which he reported on the victory over the terrorists of the Islamic State group (* banned in the Russian Federation). Recall that we are talking about the operation, which for several months is carried out in the city of Maravi on the island of Mindanao. This city at one time under their full control took igilovtsy. The Philippine army and national police launched a counterterrorist operation.
According to Rodrigo Duterte, today in Maravi, the final stage of the operation for stripping the last quarter of the militants is underway. On the eve of the Philippine security forces issued a statement that the leader of the ISIS cell (*) in the Philippines Isillon Hapilon was liquidated in Mindanao. In addition to him, the security forces destroyed the founder of another extremist gang of Omar Maute.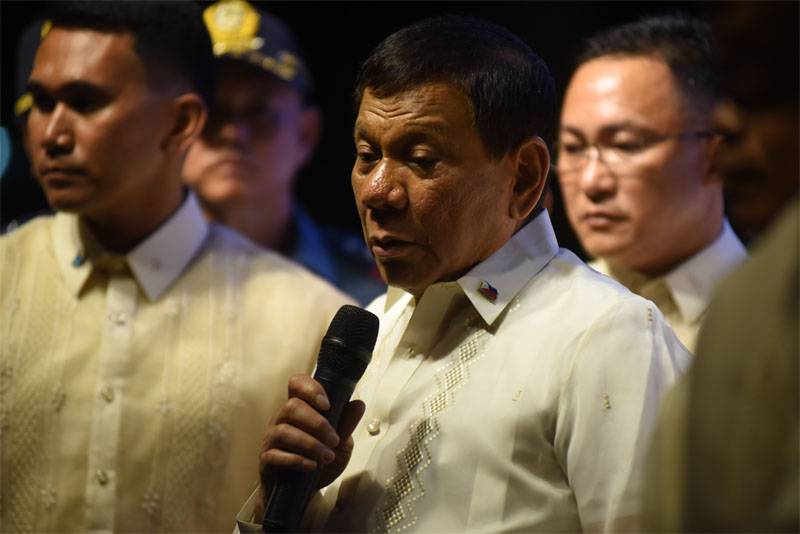 During the anti-terrorist battles on Mindanao, according to official figures, more than 160 fighters from various Filipino security forces, 47 civilians and almost 850 terrorists were killed. The situation was complicated by the fact that almost the entire population of Maravi was held hostage by the igilovtsy for a long time, and a considerable percentage of the population also sympathized with the militants who were hiding behind Islamic slogans.