The patrol ship of the second rank "Devotee" (project 22460) arrived from St. Petersburg to the permanently-stationed location - the port of Murmansk, reports
RIA News
report of the press service of the Government of the Murmansk region.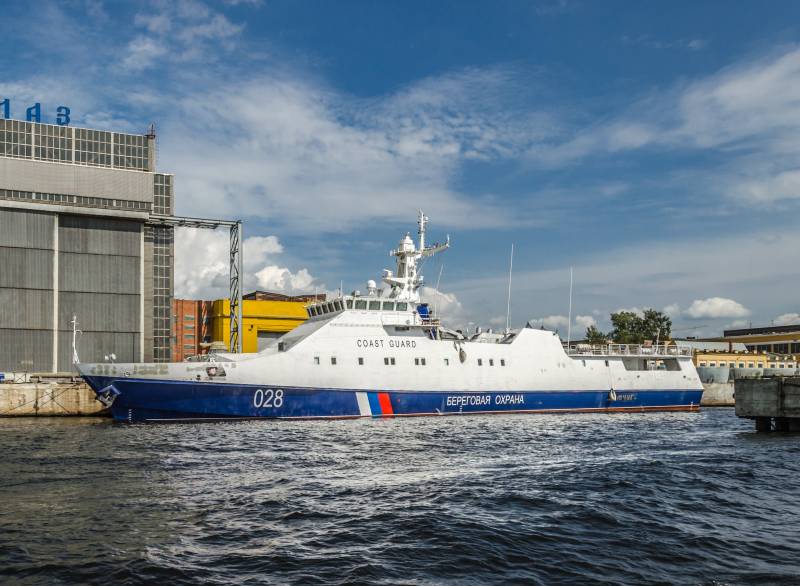 Patrol ship project 22460 "Hunter"
Deputy Governor Alexei Tyukavin congratulated the border department of the Federal Security Service of the Russian Federation on receiving a new ship.
In the era of global warming, when more and more new areas of bioresource production appear, when hydrocarbon production is actively developing, the new capabilities of the ship will be useful to ensure Russia's interests in protecting our industrial activity in the Arctic,
he said.
The report notes that the "Devotee", designed by the Central Maritime Design Bureau "Almaz" in St. Petersburg, is a modern patrol ship that embodies the most modern achievements of national science and technology. "
It is designed "to perform a wide range of tasks assigned to the coast guard - patrolling the territorial waters of near and distant maritime zones, protecting the state border and the continental shelf, conducting rescue operations, as well as carrying out rescue operations and eliminating the consequences of natural disasters" .
Along with the protection of the border, the ship can be used to combat terrorism and maritime piracy.