Activists of the National Corps Party, established on the basis of the Azov Battalion, captured in Kiev the building of the Parkovy Exhibition Center, on the roof of which is the so-called "Yanukovich helipad", reports
RIA News
.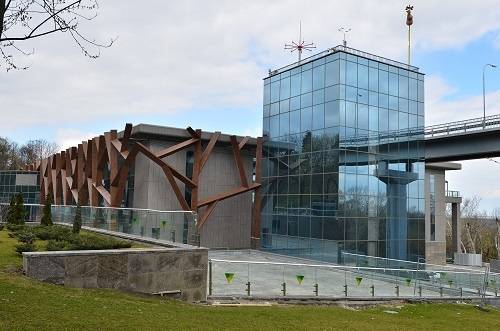 Representatives of the National Corpus, as well as the Right Sector movement (forbidden in the Russian Federation) and the Svoboda party, demanded that the authorities nationalize the building.
Today we, the nationalist forces, people who gained independence with their blood, take this building under control. We demand to immediately stop the "uncertain status" of this structure and return it to state ownership,
said in a statement "National Corps".
Nationalists also demand "to hold an open competition for the intended purpose of the structure and an independent and open assessment of the entire complex, including the value of the land."
According to them, at the moment this building still brings income to the representatives of the government overthrown in 2014.
The agency explains that during the presidency of Yanukovych in the center of Kiev on the Park Avenue was built an exhibition complex with a helipad on the roof. According to the Ukrainian media, the building still belongs to the family of Yanukovich. Earlier, law enforcement officers opened a criminal case on the fact of fraud with the land on which the building was built. At present, the facility has been arrested by the Goloseevsky district court of Kiev before the adoption of a specific decision on its future fate.