Against the background of the start of the US-South Korean exercises with the use of an aircraft carrier, a nuclear submarine, destroyers and marine
aviation
, official Pyongyang, for obvious reasons, once again spoke in an extremely sharp vein. DPRK Deputy Permanent Representative to the UN, Kim Ying Ren, said that in connection with the prevailing situation, a nuclear war could begin at almost any time.
RIA News
quotes a North Korean official spokesman, made during his speech at the UN General Assembly Committee on Disarmament.
North Korea has consistently supported the complete destruction of nuclear
weapons
and efforts to denuclearize the whole world. However, while the United States, which persistently threatens and blackmails the DPRK with nuclear weapons, denies the treaty banning nuclear weapons, the DPRK will not accept the agreement.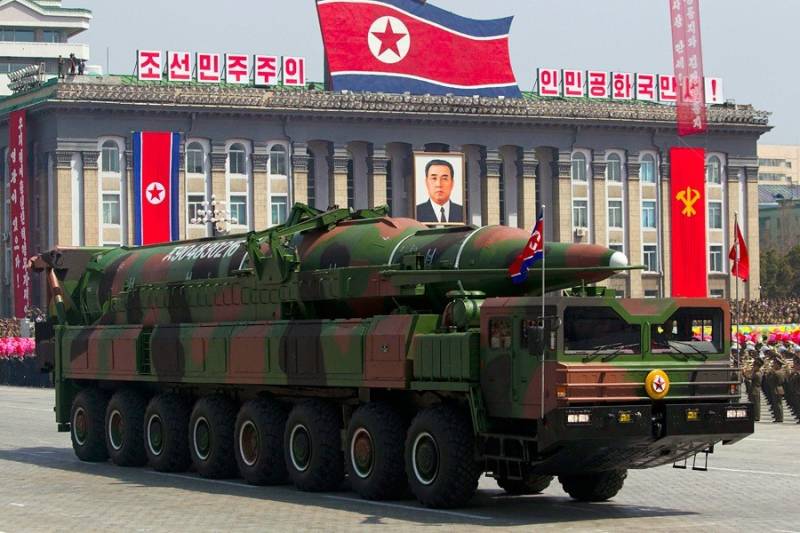 According to Kim Ying Ren, the DPRK nuclear-nuclear arsenal is a justified measure. The official representative of the Democratic People's Republic of Korea noted that not a single country in the world had recently been subjected to such overt militaristic threats by the United States.
A North Korean diplomat said that the situation on the peninsula had become extremely tense, and this threatened to start a war at any moment.
It should be noted that US President Donald Trump scheduled a visit to South Korea at the beginning of November. The main topic of the talks in Seoul will, of course, be the "North Korean nuclear problem", under which the US missile defense systems will be actively deployed in Kazakhstan.