Drone
aviation
the American coalition once again connected to the application of air strikes on the territory of Yemen. The Pentagon claims that air strikes were carried out on ISIS terrorist positions (* prohibited in Russia).
From the message
press service
US military:
The United States attacked two Islamic State terrorist training camps (*) in Yemen. As a result, dozens of militants of the terrorist group were eliminated.
It is noted that the strike was inflicted on training camps in the Yemeni province of El Beida. The Pentagon says that there was an active training process at terrorist bases. The blow was made when igilovtsy practiced operations using small
weapons
, as well as grenade launchers.
For strikes from the air was used unmanned aerial vehicle.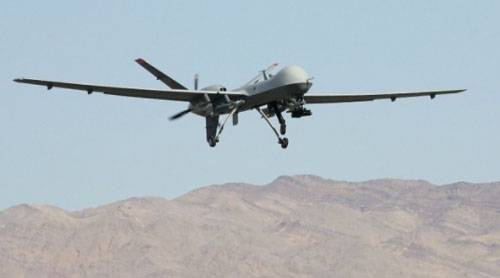 The US military claims that the ISIL militants (*) used the training base to "prepare for raids against American national interests."
From the report:
They planned to attract terrorists to incitement and attacks against America around the world. For many years, Yemen has been a center for the recruitment, training and transit of terrorists.