On the eve of the Rostov-on-Don, where the delegation of the DPR arrived, a monument to the Heroes of Donbass was unveiled. The opening ceremony was attended by officials, including the head of the Donetsk People's Republic, Alexander Zakharchenko. The head of the DPR noted that a monument was also unveiled in Donetsk - to Arsen Pavlov (Motorola), who died at the hands of Ukrainian terrorists.
Alexander Zakharchenko:
In Donetsk, he (Motorola) today opened a monument. He gave his life for the ideals and faith with which he lived and in which he believed. All volunteers, all residents of the Russian Federation, residents of Rostov - a huge bow from the residents of the Donetsk People's Republic.
Rostov 6,5-meter stela installed in the park of Ostrovsky.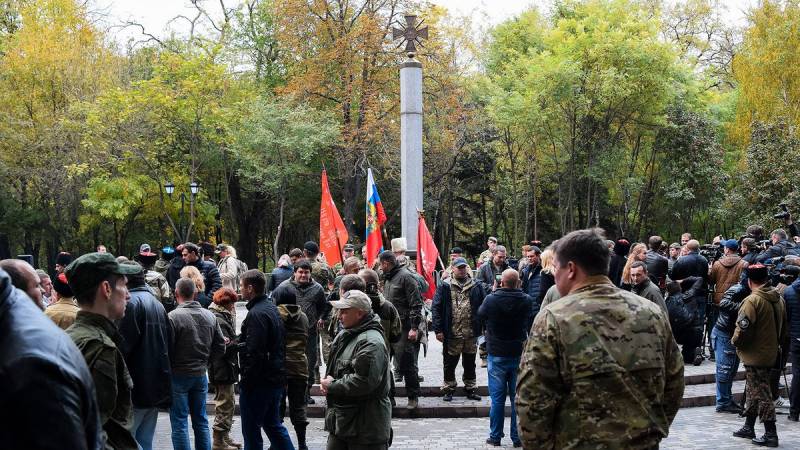 The ceremony itself was held as one of the events of the third congress of the Union of Donbass Volunteers.
The ceremony was attended by Russian officials. In particular, we are talking about the assistant to the president of Russia Vladislav Surkov and the head of Rostov-on-Don Vitaly Kushnaryov.
RT
quotes V. Kushnaryov:
We are opening a memorial in honor of those people who at the cost of their lives have proven that it is possible to save the Russian world.