The Russian Navy decided to upgrade all of its Ka-27 helicopters to the version "M", the press service of the Ministry of Defense reports.
To date, 8 Ka-27s have undergone modernization. Until the end of 2017, the Ministry of Defense of the Russian Federation plans to receive another 10 modernized helicopters. Work is carried out at the Kumertau Aviation Production Association. Further it is planned to produce 10 modernized machines annually. At the moment, in service with the Russian
fleet
there are more than 60 Ka-27.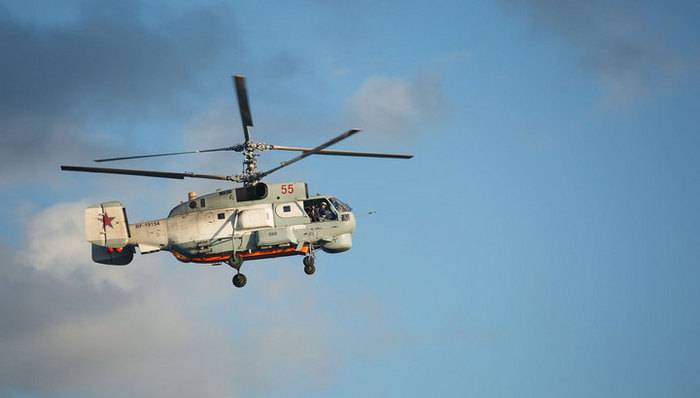 The main difference of the new helicopter is the modern avionics (avionics). In particular, the Ka-27M received FH-A radar, or Spear-A. This radar is able to detect a target at a distance of 250 kilometers. A locating system can simultaneously accompany up to 10 objects, simultaneously determining their exact coordinates and type. In addition, she notices dangerous weather events, such as thunderclouds, and, finally, helps to direct
weapon
on target.
Ka-27M - both anti-submarine and search and rescue helicopter. The maximum flight speed is up to 285 kilometers per hour. Fuel is enough for 750 kilometers. And on the external sling you can place up to 5 tons of weapons.