The head of the Donetsk People's Republic, Alexander Zakharchenko, today announced that members of a criminal group involved in the murder of Arsen Pavlov (Motorola) were detained. From Alexander Zakharchenko's answer to a journalist's question
Donetsk news agency
:
Soon the Ministry of Internal Affairs of the DPR will make a statement regarding the investigation of Pavlov's death. All those involved in his death were detained; only one person was not caught. On this occasion, the head of the Ministry of Interior of the Republic will make a statement.
This statement was made by Alexander Zakharchenko during his working visit to Rostov-on-Don.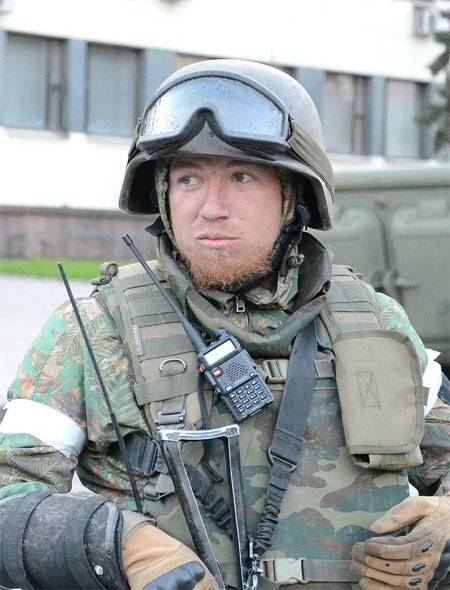 Recall that Arseny Pavlov (Motorola) was the commander of the battalion of the militia of the DNR "Sparta". He was killed in an explosion in the elevator of his home on October 16 2016. Today is exactly one year since the death of the legendary battalion of the DNR.
On the day of the Motorola funeral, more than 50 of thousands of citizens gathered on the streets of Donetsk, who conducted the defender of the young republic on their last journey. Then the authorities of the DPR declared that the guilty would be punished. Guilty named representatives of the sabotage and reconnaissance group of Ukraine.