In NATO itself, the military exercises that are held in the Baltic States have long since been lost. Regular (as they say in the Baltics, "quite large military maneuvers") started today in Latvia. More than 3,5 thousand soldiers from different countries of the North Atlantic military bloc take part in them. In total - 11 countries. Here is a complete list of them: Albania, Estonia, Britain, Canada, Spain, Germany, Slovenia, Poland, Italy, the USA and Latvia itself.
The maneuvers involved several hundred units of military equipment, including American and German armored vehicles,
Aviation
, artillery and engineering tools.
It is noted that the exercises in the Latvian territory will be held until October 29. The main task of the exercise is to counter the attack of a "conditional enemy". As in the recently completed exercises in Sweden, the conditional opponent "attacks" Latvia from the east. So that he does not go to the capital, he is met near the border in equipped positions with barrage of artillery.
From the report:
The goal of one of the stages of the exercise is to increase the interoperability of the national armed forces and allied forces. Another goal is to conduct integrated joint planning, defense and combat support.

From the report of the command of the army of Latvia:
Together with our NATO partners, we will be tackling vital tasks for the defense of our country.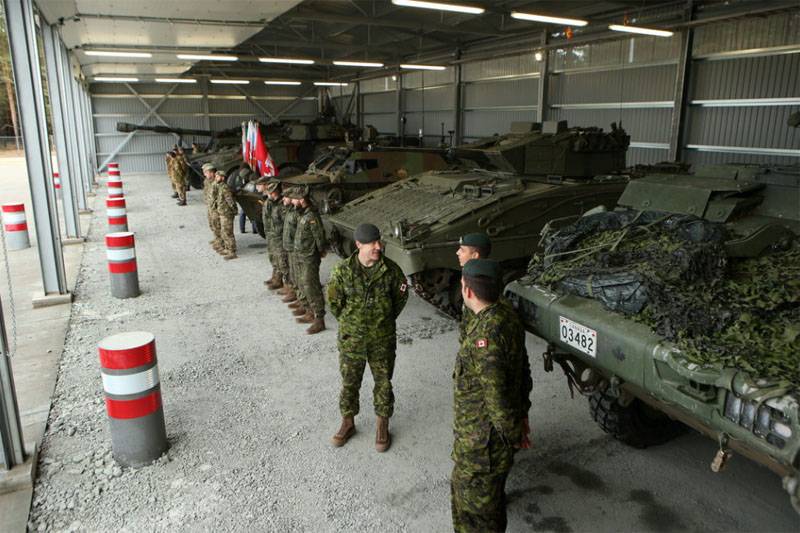 Partially solve the "vital for the defense of Latvia" tasks NATO members will be at the Adazhi training ground, on the territory of which NATO military equipment was preparing for the start of maneuvers.