Russian Defense Minister Sergei Shoigu arrived in Israel. The visit draws special attention to itself due to the fact that today Israeli Air Force planes attacked the positions of the Syrian air defense forces east of Damascus. At the same time, the IDF states that Russia was "informed about striking in real time." As a result of the air strike by the Israeli Air Force, as reported by the Israeli media, the C-200 air defense system was destroyed.
Sergei Shoigu meets with his Israeli counterpart Avigdor Lieberman. Also, the head of the defense department of Russia will meet with the head of the Israeli Cabinet of Ministers, Benjamin Netanyahu.
According to the latest data, Sergey Shoigu arrived at Ben Gurion International Airport and went to the "Kiriya" Tel-Aviv complex. There he was met by Israeli Defense Minister Avigdor Lieberman, with whom negotiations began.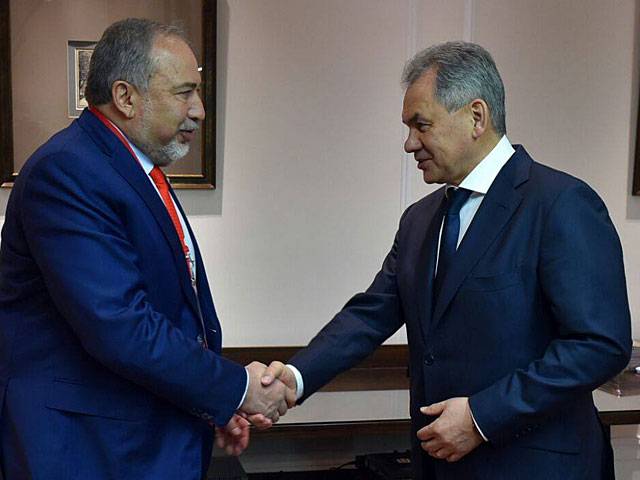 The conversation between the defense ministers of the Russian Federation and Israel is devoted to issues of a Syrian settlement. The Israeli side, we recall, is concerned about the strengthening of Hezbollah's positions in the SAR (officially recognized as a terrorist group in Israel), as well as Iran's positions. Earlier, the Israeli prime minister said that it was Iran's military activities in the region that "impede the establishment of the peace process." What prevented Israel to build peace before Iranian troops entered Syria, the Israeli Cabinet did not comment.
Press Service of the Ministry of Defense of the Russian Federation
reports that the visit of Sergei Shoigu to Israel will last two days.