Turkey receives confirmation of the death of two soldiers. Local media, citing data from the country's military, report that the death of the military occurred in the province of Hakkari. The cause of the death of Turkish soldiers was an explosion on an improvised explosive device, which was reportedly laid by representatives of the Kurdistan Workers' Party. In Turkey, the PKK is officially recognized as a terrorist organization.
Immediately after the incident that occurred in the area of ​​the settlement of Chukurdzh, an active operation was launched against the Kurdish armed detachments. The interim results of this operation are currently not reported.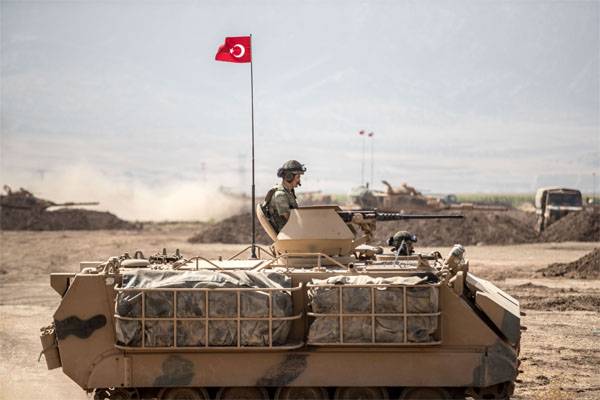 At the same time, it is known that Turkish troops continue to push themselves to the border with Syria. Information Agency
Anadolu
reports that not only military equipment was transferred to the area of ​​the Reyhanli settlement (Hatay province): armored vehicles and
Tanks
, but also engineering equipment, including armored truck cranes. Near the border, gas stations of the Turkish Armed Forces were seen. Equipment transferred to the border troops of the country.
Earlier, the same news agency reported that the advanced forces of the Turkish contingent had already entered Idlib province, where they would exercise control over the so-called external perimeter of the de-escalation zone. On the inner perimeter there will be military personnel of the Russian military police.